Obama to Pursue Executive Action on Gun Control; Republicans React
Obama to Pursue Executive Action on Gun Control; Republicans React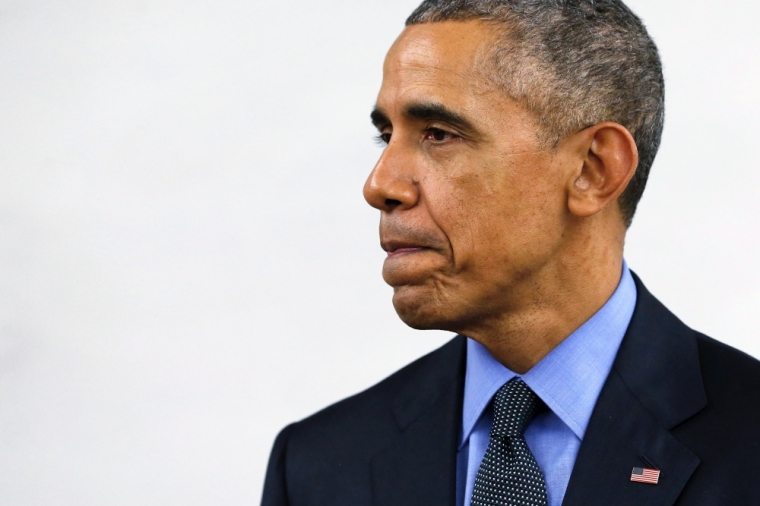 The Obama administration announced Monday that President Barack Obama will be pursuing executive action for new gun restrictions, a plan that has been criticized by Republican politicians as an overreach of presidential power.
White House officials announced Monday that throughout the week, Obama will be implementing new restrictions that focus on background checks and strengthening already-existing gun control laws.
The president said during a press conference on Monday that in light of recent mass shootings in the United States, measures must be taken to ensure "the wrong people" don't have possession of firearms.
"Although we have a strong tradition of gun ownership, even those who possess firearms for hunting, for self-protection and for other legitimate reasons want to make sure that the wrong people don't have them for the wrong reasons," Obama said during the press conference.
As the New York Times reports, the new measures are meant to ensure that those who sell guns register as licensed gun salesmen, and that the federal government enforce background checks on gun buyers.
Republican lawmakers have spoken out against the president's decision to take executive action, arguing that such a move is an overreach of power.
2016 presidential hopeful Donald Trump told CBS's "Face the Nation" that he believes the president "just goes and signs executive orders on everything."
"I don't like anything to do with changing our 2nd Amendment," the real estate mogul-turned-politician added.
New Jersey Governor and 2016 GOP hopeful Chris Christie added to CBS News that he believes the president's move is an "overreach," describing the Commander-in-Chief as a "petulant child."
"If he had a compliant Democratic Congress, he would not be taking executive action," Christie told the media outlet. "Because he doesn't, he therefore is taking action outside of that and that's just the wrong thing to do."
Carly Fiorina, who is also running for president in 2016, told CNN's "State of the Union" that the president is "lawless" in his actions.
"It is delusional, dangerous, not to mention unconstitutional, for Barack Obama and Hillary Clinton to continue talking about climate change and gun control in the wake of a Paris terrorist attack, in the wake of a San Bernardino terrorist attack, instead of how we can defeat ISIS," Fiorina said.
The president, who has encountered a stalled Congress on gun control issues, told reporters that his actions are fully legal.
"These are not only recommendations that are well within my legal authority and the executive branch," Obama said during the Monday afternoon press conference. "But they are also ones that the overwhelming majority of the American people, including gun owners, support and believe in."