Pakistani Christian Asylum Seeker Dies in Brutal Thailand Detention Center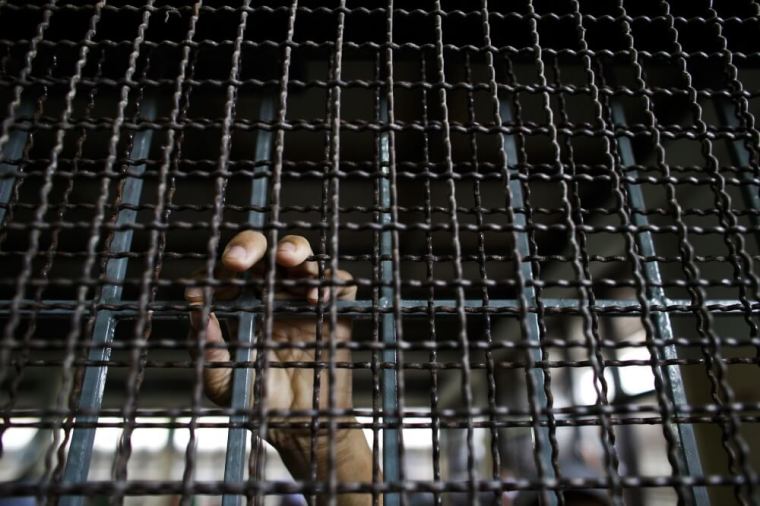 Another Pakistani Christian immigrant has died amidst the brutal conditions of a Thailand immigration detention center after guards refused to dispense medication to him.
The British Pakistani Christian Association reported this week that 53-year-old Pervaiz Ghouri Masih died while being detained at an immigration center in Bangkok, Thailand.
According to the association, Masih suffered from a heart condition and a tumor as authorities ignored his requests for medication and basic amenities, such as a chair to sit on.
"As a Christian Pervaiz was excited by the onset of Christmas, rejoicing that his saviour had come to Earth to reconcile man with God. His celebration of Christ's birth was not met with a savory stuffed turkey and lip smacking cranberry sauce, but with cold boiled water with cucumber segments, described by his jailor's as cucumber soup," the association said in a statement shared with The Christian Post, announcing Masih's death.
'No table, chair or bed were provided for his comfort despite his sallow appearance and intimated poor health. No, Pervais was required to find what little space he could find on the floor of a room that can barely squeeze 100 people into it, crammed with over 150 detainees. Here Pervaiz had to eat, sleep and live out the final days of his wretched existence," the statement added.
Masih, the father to six daughters, was taken to a hospital earlier this month after his health deteriorated drastically, but was unable to be saved and died of a heart attack alone, without the comfort of his family and friends.
The BPCA has spoken out against the deplorable conditions of Thailand's immigrant detention centers before, with BPCA Chairman Wilson Chowdhry denouncing the treatment of Pakistani Christian immigrants by Thai authorities, who have recently been conducting large-scale raids to track down immigrants who have overstayed their visas.
"Pakistani Christian asylum seekers seized in such raids are taken either to the Immigrant Detention Centre or the Central Criminal Jail, and conditions in both are horrific with massive overcrowding, pitifully poor nutrition and the resultant disease epidemics," Chowdhry said in a statement.
"In these latest raids at least 80 percent of the detainees were women and girls, along with babies and other children," he added, referencing raids that took place on Dec. 20, 2015.
The BPCA announced in late December that 30-year-old Samina Faisal, another Pakistani Christian seeking asylum in Thailand, died in one of the country's immigrant detention centers after she was refused essential medication for high blood pressure, hypertension, and kidney issues.
Both Faisal and Masih are just two of several victims of a Thai government crackdown that seeks to detain Pakistani Christians who have overstayed their visas in the southeast Asian country after fleeing persecution in Pakistan.