Penn. Local Council Rejects Multi-Site Church's Request to Move Into Former Grocery Store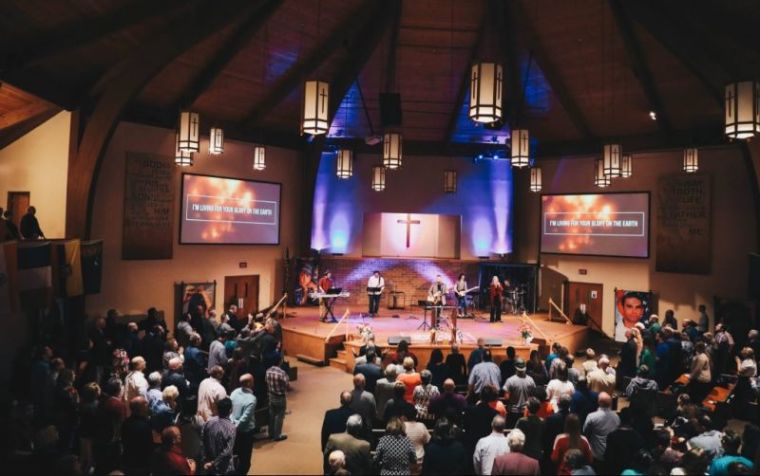 A Pennsylvania municipality has voted down a rezoning request from a multi-site church to develop a former grocery store building.
The Penn Hills Council voted 4-1 earlier this month to reject the Monroeville Assembly of God's application to develop the former Bottom Dollar grocery into a new campus for both worship and charity events.
Rejection of the application came from a belief that the building should remain available for commercial use, for even when unused it generates $40,000 in annual taxes, according to the Pittsburgh Post-Gazette.
Mayor Sara Kuhn, one of the Council members to vote no, told Monroeville Lead Pastor Lance Lecocq during a meeting that the grocery building "is difficult for us to give up."
"You chose the heart of the Penn Hills business district. We appreciate the services the church could provide, but we have to put our personal beliefs aside and do what is best for Penn Hills," explained Kuhn to Lecocq, as quoted by the Post-Gazette.
Monroeville Assembly of God identifies itself on social media as not only being a church, but also a "family" and a "force."
"As a Family, we love, encourage, support, and challenge one another in our walk with God. We provide care and comfort for those who are in need," stated Monroeville on Facebook.
"As a Force, we make an impact in our world for the Kingdom of God. We spread the Gospel through word and deed, locally and around the world."
The Christian Post reached out to the mayor and to the church, however neither returned comment for this story by press time. 
Penn Hills' rejection of the church's application came days before the Trump administration announced an initiative to tackle issues like church property rights.
Titled the "Place to Worship Initiative," the Department of Justice launched the new initiative in order to help religious institutions build, expand, buy, or rent facilities in accordance with the federal Religious Land Use and Institutionalized Persons Act (RLUIPA).
"President Trump is an unwavering defender of the right of free exercise, and under his leadership, the Department of Justice is standing up for the rights of all Americans," stated Attorney General Jeff Sessions last Wednesday.
"By raising awareness about our legal rights, the Place to Worship Initiative will help us bring more civil rights cases, win more cases, and prevent discrimination from happening in the first place."