Planned Parenthood clinic obtained $10 million in PPP loans before Biden admin. closed program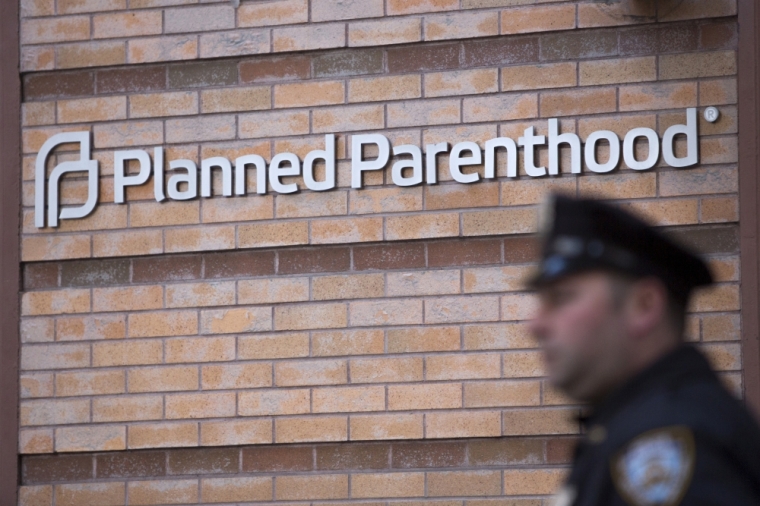 Planned Parenthood of Greater New York obtained $10 million in Paycheck Protection Program loans before the program expired, despite being ineligible because it's not a small business, according to Concerned Women for America.
"Biden's Small Business Administration announced it ran out of funding for the PPP and stopped accepting new applications. That same day, a $10 million loan was approved for Planned Parenthood Greater New York. You may recall that Congress passed restrictions to the PPP that were supposed to disqualify Planned Parenthood affiliates from being eligible," CWA said. 
The Small Business Administration portal that tracks recipients of PPP loans shows that the Planned Parenthood affiliate was approved for the federal funds right before the program ended. The loans were supposed to be allocated for small businesses hit by lost income due to government-imposed lockdowns in response to the COVID-19 pandemic and used to pay such expenses as wages and rent. 
"By our count, Planned Parenthood has slithered its way to obtain more than $85 million dollars in corona virus relief loans through the Paycheck Protection Program guaranteed by the American people. Despite congressional regulations that were intended to disqualify them, Big Abortion has found a way to make the American people complicit in their nefarious dealings," Penny Nance, president and CEO of Concerned Women for America, told the pro-life group Live Action.
"This from a company which reported a record number of abortions in its last report, where they announced they made $69.7 million in profits. This is obscene by any reasonable measure and Congress should demand an immediate investigation," Nance added. 
The revelation of the large allocation of federal funds to a clinic affiliated with the abortion giant comes after the abortion giant decided last month to remove the name of its founder, Margaret Sanger, from its Manhattan abortion clinic amid what pro-life leaders called a "reckoning" over the abortion industry's racist history, The Christian Post earlier reported.

"The same Sanger they claim to disavow would applaud their efforts and results, as a disproportionate percentage of black children have been killed in Planned Parenthood's abortion clinics. Acknowledging a racist history does not absolve them of the blood on their hands, as they continue to take full advantage of victims of the racism they decry," said former NFL star and pro-life advocate Benjamin Watson at the time. 
Live Action reported Thursday that "[n]umerous other Planned Parenthood affiliates have received PPP loans throughout the pandemic, but PPGNY has been plagued with scandals, so its receipt of government loans is especially galling. PPGNY has been struggling financially since being formed in 2019, laying off staff and making budget cuts, seemingly due to a drop in the number of abortions it was committing — the affiliate's main source of revenue."  
The pro-life group further noted that while no Planned Parenthood clinic was supposed to be able to obtain PPP loans, the New York affiliate's receipt of such loans via the COVID-19 relief was "especially unjust, considering countless small businesses will be forced to go without ..."
In 2019, it was reported that the Planned Parenthood location was the site of five medical emergencies due to abortion procedures within seven weeks between February and April of that year, each of which involved African American women.