Planned Parenthood Director Caught on Tape Selling Fetal Parts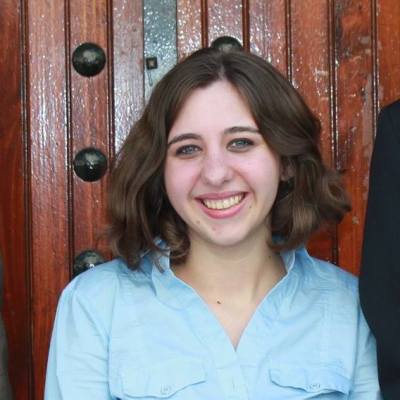 It's bad enough that Planned Parenthood is the nation's largest abortion business, and that on top of it, it receives tax dollars from you and me. The organization has been known to commit abuses and break the law though, documented for all to see, oftentimes by Live Action.
Sadly then, as horrific as it may be, it sadly is not shocking then that the Senior Director of Medical Service for Planned Parenthood, Dr. Deborah Nucatola, who is the organization's top doctor, would be recorded discussing Planned Parenthood's fetal parts business. In the recording from Center for Medical Progress, a non-profit organization, Nucatola is shown having lunch with actors whom she thinks are potential buyers. A clip also shows Cecil Richards, president and CEO of Planned Parenthood, praising Nucatola.
As part of her role, Nucatola oversees the medical practice of Planned Parenthood, trains abortionists for the organization and performs abortions at Planned Parenthood Los Angeles, up to 24 weeks. It also seems she is the face of another business tactic Planned Parenthood is involved with, "behind closed doors."
In describing the business, Nucatola discusses how the fetal parts are removed, suggesting that the illegal partial-birth abortion procedure is performed to ensure the parts are intact. Nucatola mentions that "a lot of people want liver."
While Nucatola admits that at their national office they "have a Litigation and Law Department which doesn't want [them] to be the middle for the issue right now," she also says "that behind closed doors these conversations are happening with affiliates." As such a senior member of the organization, Nucatola would surely know. Not only is the partial-birth abortion procedure illegal, so is it, under federal law, for "any person to knowingly acquire, receive, or otherwise transfer any human fetal tissue or valuable consideration if the transfer affects interstate commerce."
Lila Rose, president and founder of Live Action, said that the investigation "reveals the unimaginable horror that is Planned Parenthood." She calls the "exploitation of human life, the cover-up, and the black market profiteering by America's largest abortion chain… egregious and heartbreaking" and says it "exposes how the abortion giant is corrupt to the core—from the CEO, Cecil Richards, down to the local clinic." Rose also calls on Congress to "take immediate action to stop all taxpayer funding of Planned Parenthood and end the bankrolling of this horrific human rights abuser."
Kristan Hawkins, president of Students for Life of America, used the findings to comment on how "[t]his generation is already turned off by Planned Parenthood once they learn that they have abortion quotas, the extraordinary amount of money they receive from taxpayers, and that they commit a quarter of all abortions done yearly." She also said that the "buying and selling of baby body parts is indefensible and the straw that will break the camel's back" and called Planned Parenthood "a gross money-maker" and mentioned that they "care nothing for the women, and children, they harm in the process."
Now we know that Planned Parenthood not only kills and dismembers babies, but then sells their body parts. The group's tagline claims to be about "Care. No Matter What," but it seems more like the group cares about profit, no matter what, with little, if any, regard for the law.
Live Action has a website dedicated to exposing and defunding Planned Parenthood. The U.S. House of Representatives has voted before to defund the abortion provider, which some states have already voted to do. The House's budget for Fiscal Year 2016 would also defund Title X Family Funding program, of which Planned Parenthood is the largest recipient. If such a reveal about the organization doesn't hasten calls defund the abortion giant, what will?
Rebecca Downs graduated from Fordham University in August 2012, where she was a member of the Respect for Life club and College Republicans. She plans on attending Regent University School of Law so that she may impact the movement from a legal and political level.