Pope Francis Denounces Prosperity Gospel Preachers Who Worship Money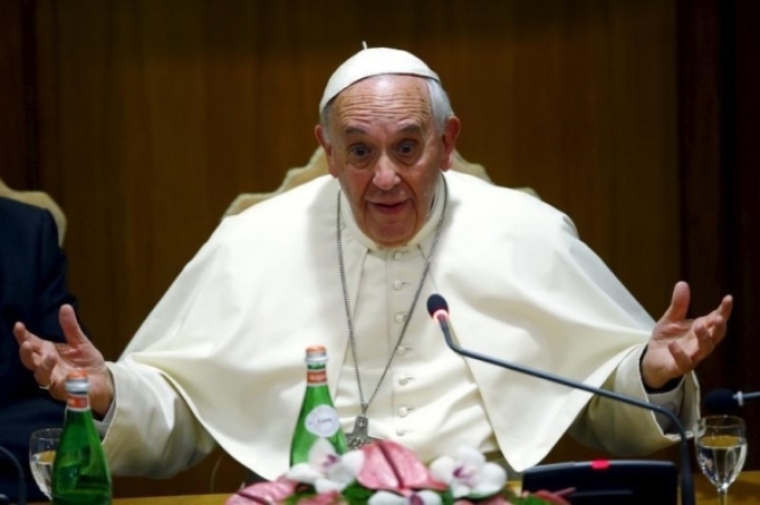 Pope Francis decried greedy business practices and prosperity gospel preachers during a mass at the Vatican Thursday morning.
During his homily at Casa Santa Maria, one of the Vatican's chapels, the pontiff excoriated business owners who don't provide healthcare coverage for their employees because they don't want to deal with the extra expense.
Specifically, Francis pointed to employers who seek to profit off of their employees without offering any benefits in return, such as pension plans or healthcare.
The pope used James 5:4-5 to reference this point: "Look! The wages you failed to pay the workers who mowed your fields are crying out against you. The cries of the harvesters have reached the ears of the Lord Almighty. You have lived on earth in luxury and self-indulgence. You have fattened yourselves in the day of slaughter."
"When riches are created by exploiting the people, by those rich people who exploit [others], they take advantage of the work of the people, and those poor people become slaves. We think of the here and now, the same thing happens all over the world," the pope said, as reported by Vatican Radio on Thursday.
The pope then quoted employees who say "I want to work," and in return employers tell them "'Good, they'll make you a contract, from September to June.' Without a pension, without health care. ... Then they suspend it, and in July and August they have to eat air. And in September, they laugh at you about it. Those who do that are true bloodsuckers, and they live by spilling the blood of the people who they make slaves of labor."
Francis also blasted the prosperity gospel, saying that such a theology wrongfully implies that as a Christian you have the ability to worship both God and wealth equally.
In reality, serving money makes you a slave to it, and you are unable to fully serve God as a result, the pope says.
Francis has made money, greed, and financial injustices cornerstones of his Catholic leadership, making headlines earlier this year when he said the Church doesn't need "blood money" donations.
While speaking to his general audience at the Vatican in March, the pope condemned those who donate money to the Church after having immoral financial practices.
"Some donors come to the Church offering profits from the blood of people who have been exploited, mistreated, enslaved with badly paid work," Francis said. "People of God don`t need their dirty money."
The pope has also decried the immoral use of money on an international scale, saying during a visit to Mexico earlier this year that the Latin American country should disentangle itself with the unclean drug trade.
"It is a lie to believe that the only way to live, or to be young, is to entrust oneself to drug dealers or others who do nothing but sow destruction and death," Francis told teenagers during a visit to Morelia in February.
"Jesus would never ask us to be hit men," the pope said. "He would never send us out to death."