Popular Christian Mom Blogger Glennon Doyle Melton Reveals She Is Dating Female Soccer Star Abby Wambach
Popular Christian Mom Blogger Glennon Doyle Melton Reveals She Is Dating Female Soccer Star Abby Wambach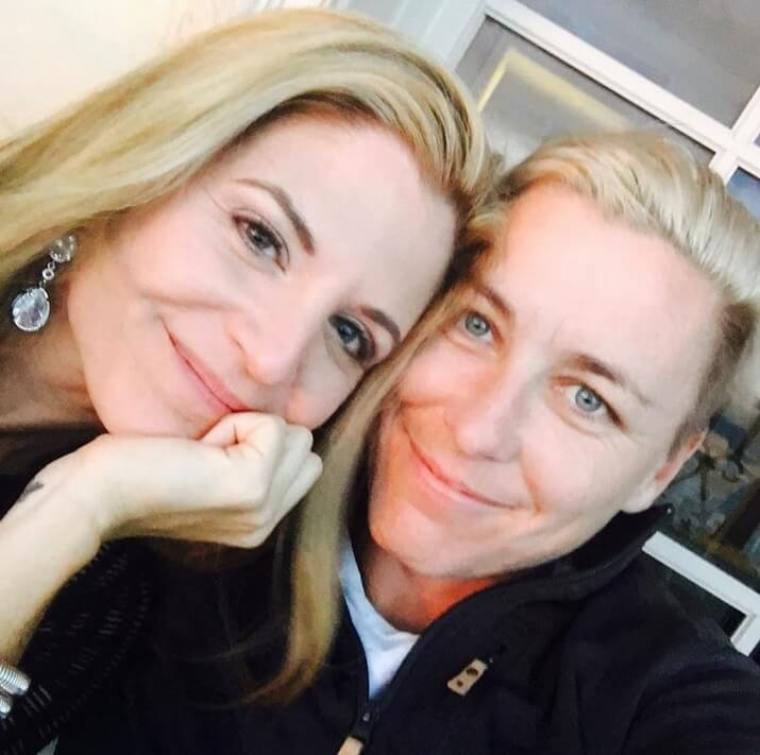 Three months after announcing a separation from her longtime husband and father of her three children in August, popular Christian blogger and author Glennon Doyle Melton announced Sunday that she is in love with retired female U.S. soccer star Abby Wambach.
"Feels like the world could use all the love it can get right now. So today, I'm going to share with you my new love," began Doyle Melton in a Facebook post to her more than 600,000 followers along with a selfie of her and Wambach.
"Her name is Abby. You might recognize her from soccer. She was one of the best players of all time, and she has been a fierce and committed advocate for women's equality for a decade. And honestly? Those are the least impressive things about her," she said.
Doyle Melton's latest book, Love Warrior: A Memoir, was published in September, a month after she revealed her separation from her husband, Craig. Media mogul Oprah Winfrey also announced that she had selected the book for her book club. The book is about Doyle Melton's marriage and how she was able to heal after discovering her husband, a former model, had been unfaithful to her.
She explained in August that she had struggled with revealing the breakdown of her marriage before the publication of Love Warrior, but opted to share the news with her fans anyway. And she urged her Christian followers not to condemn her for it.
"Try to avoid lamenting how sad it is that people 'throw away their marriages these days.' Try not to generalize. I have met hundreds of divorced women who didn't throw their marriages away. Most of us fight like hell for our marriages until we realize that we can either save our marriages or save our souls. So please, I'm not looking for advice. Just love and support," she wrote.
"Please don't pretend to know what God thinks of us. Please think deeply about the chasm-wide difference between leaving a man and leaving God. Please remember that when a woman leaves, she just brings God with her. Nothing separates a woman or a family from God's love. Not death, and certainly not divorce. Jesus taught us that sometimes death is necessary for there to be new life. And that God loves us far more than any institution God made for us. When someone suggests otherwise, it brings shame to us. But we won't let that in. We are women who have become far too wise to believe in shame," she added.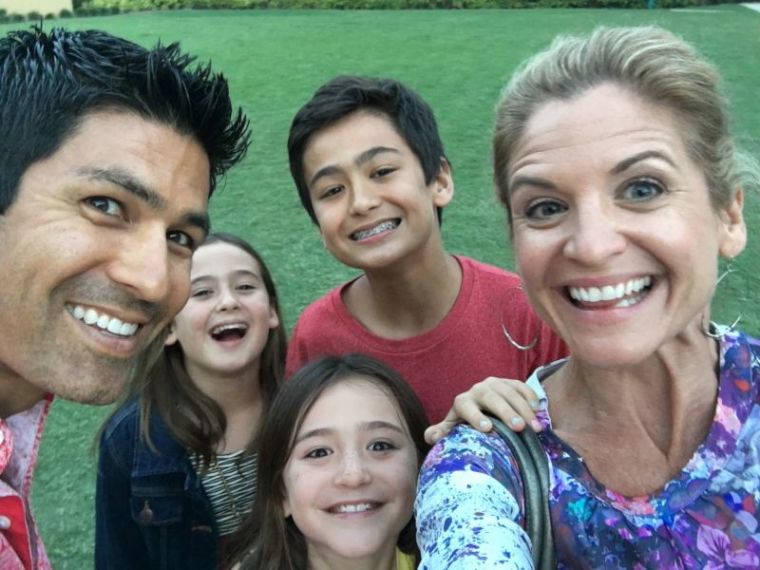 Doyle Melton, who has shared her tumultuous adulthood including the abortion of her first pregnancy, and her battle with addiction and mental illness, said Sunday that after everything she has been through she has finally realized what it means to be loved through her relationship with Wambach.
"She loves me for all the things I've always wanted to be loved for. She's just my favorite. My person. Remember in Love Warrior how hard I struggled to understand what being in love meant?
"I get it now. I get it. I am in love. And I'm really, deeply happy," she wrote.
The Sunday school teacher said her husband is also dating and is supportive of her relationship with the soccer icon.
"How is Craig? He's his beautiful, kind, brave self. He's dating too — and we are both supportive of each other's relationships. After I told Craig, the first thing he said was: Holy s---. Is this what all the Indigo Girls has been about? I said, WHOA. I DON'T KNOW ... MAYBE?" she added.