There is something about Cuba.
I found myself in the capital of Havana four years after my last and only visit to the island, which has been under communist rule since the Cuban Revolution in the 1950s.
The difference between then and now was very noticeable.
Back in 2019, I wrote that parts of Cuba were not visibly poorer than other places in the Caribbean and Latin America if you disregard the political lens that frames how most Americans see the country. Anyone who has ever gone beyond the gates of a luxury beach resort in Jamaica, the Dominican Republic or Mexico has undoubtedly seen locals living in tin shacks. Even the U.S. territories of Puerto Rico and the Virgin Islands can be really poor.
Havana and Old Havana (Habana Vieja), as the old town is unoriginally called, were completely different this time.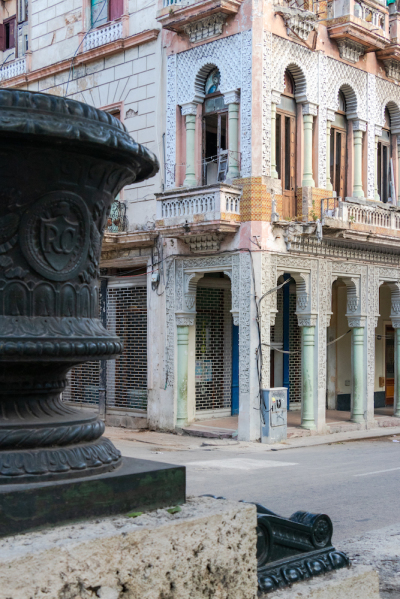 While the main tourist drag of Calle Obispo was mostly clean, the side streets leading to and from adjoining neighborhoods and districts were filthy.
The putrid smell of trash was everywhere. Several locals, speaking on the condition of anonymity, said the country's widespread fuel shortage has resulted in trash trucks not coming for days or even weeks at a time. Combined with entire blocks of dilapidated buildings, much of Havana looked, smelled and felt like a third-world slum.
Even areas that were otherwise mostly clean had the kind of litter that I never saw back in 2019. Locals were regularly seen drinking a plastic bottle of Coke or water only to then drop it nonchalantly in the gutter of a street. The crews of street sweepers that ventured out early every morning had a seemingly impossible job, not least because the single broom they carried was far from sufficient.
And yet, Havana was an incredibly beautiful place to discover.
The cityscape is a whole panoply of architecture from some of the oldest buildings in the Americas — Cuba's capital celebrated its 500th anniversary at the end of 2019 — to the faded pre-revolutionary grandeur of Paseo del Prado, a tree-lined promenade inspired by the parks and promenades of Paris, Vienna and other European capital cities.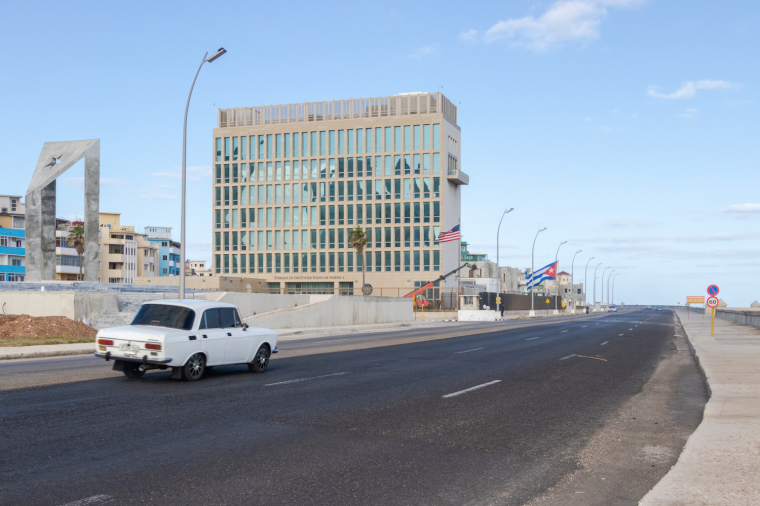 Among the must-visit sights are the Belle Epoque-era Great Theater (Gran Teatro); St. Christopher's Cathedral (Catedral de San Cristóbal) with its Spanish colonial baroque architecture; the Minor Basilica of St. Francis of Assisi (Basílica Menor of San Francisco de Asís), which faces a popular plaza also dedicated to the namesake of the Franciscans; and several museums, including the National Museum of Fine Arts (Museo Nacional de Bellas Artes) and City Museum of Havana (Museo de la Ciudad).
I skipped the cliché driving tour in one of the stereotypical vintage American cars as I prefer exploring by foot. Walkers should head to the Malecon, the esplanade and road paralleling the seawall, and look for the U.S. Embassy. This has to be one of more interesting diplomatic-cum-listening posts.
If you go
Americans can't visit Cuba for tourism, although this comes with a big asterisk as the U.S. government has 12 categories of permissible visits. Three of the exemptions cover religious activities, educational activities and "support for the Cuban people," which is unquestionably the broadest category. In reality, a trip to Cuba is no different from anywhere else, provided all the right boxes are checked and you don't do anything stupid like smuggle contraband.
Cash is king. Literally and figuratively, as U.S. credit cards don't work in Cuba. Cuba's worsening economic crisis has made dollars or euros preferred to the worthless Cuban pesos.
When eating at a restaurant, spend your dollars or euros in a paladar, as privately owned eateries are called. Not only are you supporting Cuba's nascent private sector, but the menu is generally better than any of the restaurants inside hotels.
Consider booking accommodation through Airbnb or another short-term rental platform as many hotels are on the U.S. government's sanctions list. 
Delta and American fly nonstop several times per day from Miami. United and JetBlue also have nonstop flights from other airports. The required Cuban visa can be bought at the airport before checking in with the airline for $100. A taxi to and from Havana's Jose Marti International Airport should cost $30 each way.
Dennis Lennox writes a travel column for The Christian Post.
Dennis Lennox writes about travel, politics and religious affairs. He has been published in the Financial Times, Independent, The Detroit News, Toronto Sun and other publications. Follow @dennislennox on Twitter.