7 Reactions to the Kavanaugh Sexual Misconduct Allegations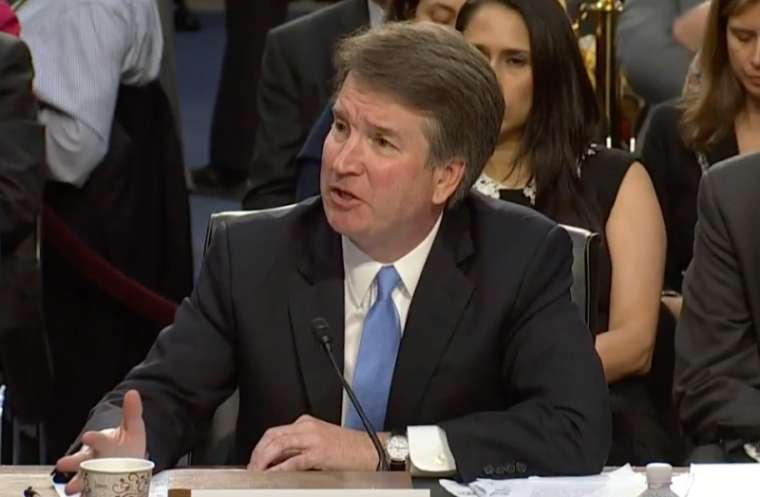 Brett Kavanaugh's Supreme court nomination hit an 11th hour hurdle Sunday when a woman came forward and accused him of sexually assaulting her when they were both in high school.
The accuser, Christine Blasey Ford, a psychology professor at Palo Alto University in California detailed in the Washington Post Sunday what she said happened over 35 years ago while at a party at an unspecificed house amongst high schoolers. Kavanaugh, she said, pinned her down to bed and attempted to remove her clothing while he was drunk. She did not disclose the event until 2012 during therapy with her husband and admitted to not remembering key details about exactly when and where this took place.
Votes to confirm Kavanaugh to the highest court in the land were slated to occur this week but that is now in question in light of this latest revelation. Already some are saying Kavanaugh should still be confirmed, while others are insisting the vote be delayed and that his accuser be listened to and heard.
Kavanaugh issued a statement Monday flatly denying the allegation, calling it "completely false."
"I have never done anything like what the accuser describes — to her or to anyone," the statement read. Reports say the federal appeals court judge is willing to testify further on the matter in front of the Senate Judiciary Committee.
Here are seven reactions to the latest developments in the Supreme Court nomination fight.