Religious Freedom Won't Be Harmed by Giving China Partial Control Appointing Bishops, Official Claims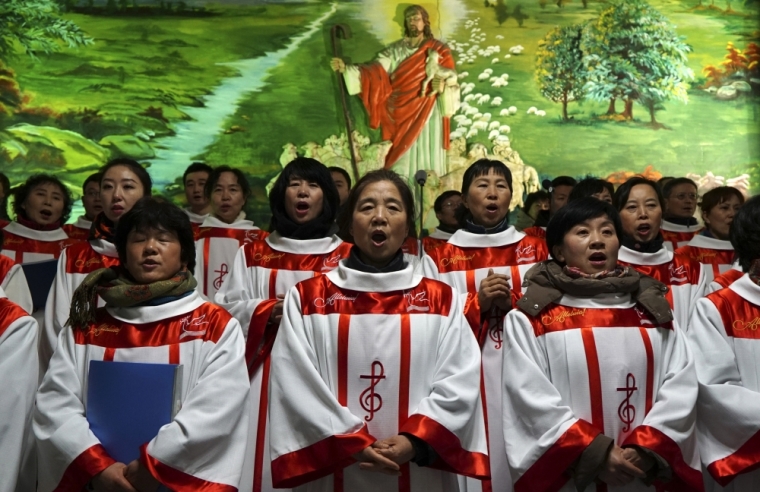 A Communist Chinese official has claimed that Christians' religious freedom won't be harmed by giving the government partial control over the appointment of Catholic Church bishops.
Chen Zongrong, former deputy director of China's Religious Affairs Bureau, spoke about the ongoing talks between the Roman Catholic Church and the government over religious freedom issues.
"Chen said he did not agree that preventing the Vatican from having full control of bishop appointments would hinder freedom of religion," the Union of Catholic Asian News reported Wednesday.
"Chen said Beijing was making a concerted effort to ink a deal with the Vatican on the appointment of bishops, but a week earlier the Vatican said such a deal — not long ago tipped by senior Church officials for Holy Week — was not imminent. China would select bishop candidates but the pope would have veto power — an arrangement meant to end the appointment of rival clerics."
For decades, the Communist Party has refused to recognize the authority of the pope, with local Chinese Catholic dioceses appointing their own bishops, which the Vatican opposes.
In early 2017, it was reported that the Vatican and China were improving their diplomatic relations and possibly reaching a deal to allow for more religious freedom for the Church.
CNN noted at the time that the Vatican and Communist Party could be nearing a "potentially historic deal" on ordaining Chinese bishops, which would push toward "ending decades of frosty ties."
Many have been skeptical about the potential deal, with ChinaAid President Bob Fu telling The Christian Post in a 2017 interview that a "partnership between the Vatican and the Chinese government would worsen the lives of house church Christians."
"The Communist Party already targets clergy who are not ordained by the state as illegitimate, which leads to persecution, and having the Vatican's backing gives them a further excuse to do so," said Fu.
"They may also feel emboldened in their persecution of Christians who practice their faith outside of government churches, since such a union would be the Vatican's stamp of approval on the party's approach to Christianity."
Chen's comments as the Communist government recently banned Bibles from online bookstores in order to conform to a "white paper" on advancing the "core values of socialism."
"[Chinese faith communities] should adhere to the direction of localizing the religion, practice the core values of Socialism, develop and expand the fine Chinese tradition and actively explore the religious thought which accords with China's national circumstances," stated the white paper.