Robert Jeffress Says Israel Has Biblical Land Claim; John Kerry, Barack Obama 'on the Wrong Side of God'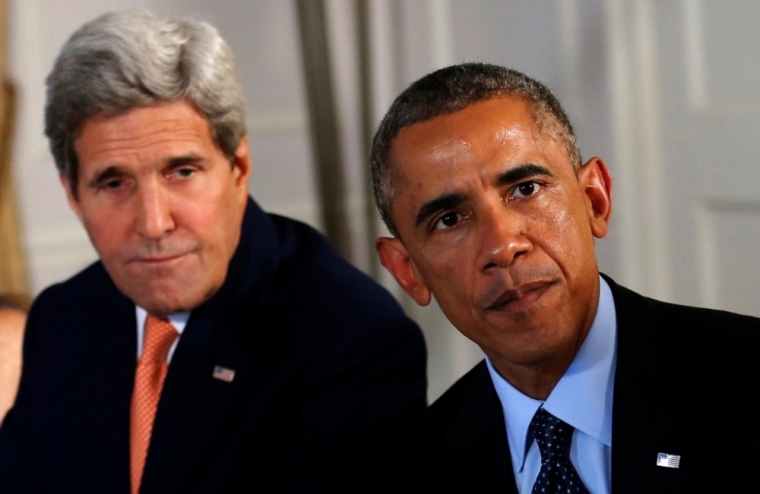 Outspoken Texas megachurch pastor Robert Jeffress has accused President Barack Obama and Sec. of State John Kerry of putting America on the "wrong side of God" after the United States failed to veto a United Nations resolution condemning Israeli settlements in Palestinian territory East of Jerusalem.
While speaking on "The Sean Hannity Show" with Rep. Louie Gohmert, R-Texas, on Thursday, Jeffress, the pastor at the 12,000-member First Baptist Dallas and a prominent evangelical supporter of President-elect Donald Trump, was asked what the Bible has to say about today's land dispute between the Israelis and Palestinians.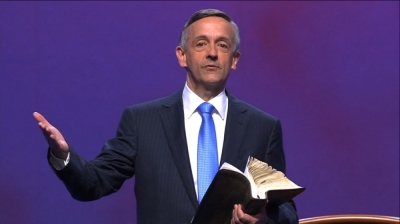 Jeffress responded by asserting that the Bible says a "great deal about it."
"Let me just say bluntly, Louie, John Kerry and Barack Obama are not only on the wrong side of history," Jeffress argued. "They are one the wrong side of God on this issue."
"That is not a good place to be," Gohmert responded.
On Wednesday, Kerry contended in a speech that "that the United States did in fact vote in accordance with our values," suggesting that Israel is trying to destroy a two-state solution "before our own eyes."
Jeffress cited an Old Testament passage from Joel 3, which states that God will put all the nations who "divided up my land" on trial.
"In verses two and three [it says] that God will judge any nation that divides the land that God gave to Israel," Jeffress stated. "That is why it is a scary thing to listen to Barack Obama and John Kerry. The good news is we have a new president coming, Donald J. Trump, who is determined to be on the right side of history and of God on this issue."
Jeffress explained that God outlined in Genesis 12, 13 and 15 "the geography of the land that he was giving to his people."
"And, the land that is described there includes what we call today the West Bank, Gaza, the Golan Heights, all of that was a part of God's gift to his people," the pastor said. "And, he said, 'You will live there forever.'"
"In Genesis [17], God said to [Abraham] and his descendants that they would have a great land to the East of Israel and God blessed the Arabs with oil rich land," Jeffress continued. "In Genesis 17, he said that this land is reserved for Abraham and Isaac and their descendents."
Jeffress also asserted that the Palestinians have no claim to the land and refuted the claim that the Palestinians have linkage to the Philistines, saying that such an argument goes against Islamic theology.
"The fact is that the Palestinians have no claim. The have tried to create this imaginary linkage to the Philistines, who were there before Abraham. That is ludicrous," Jeffress said. "That violates Muslim theology that says that the Muslims are in the lineage of Abraham and Ishmael. They don't have any linkage to the Philistines. They are not the ones who belong in that land. It is Israel and it has always been that way."