Russian Man Caught Playing Pokemon in Church Could be Sentenced to Prison for 'Inciting Religious Hatred'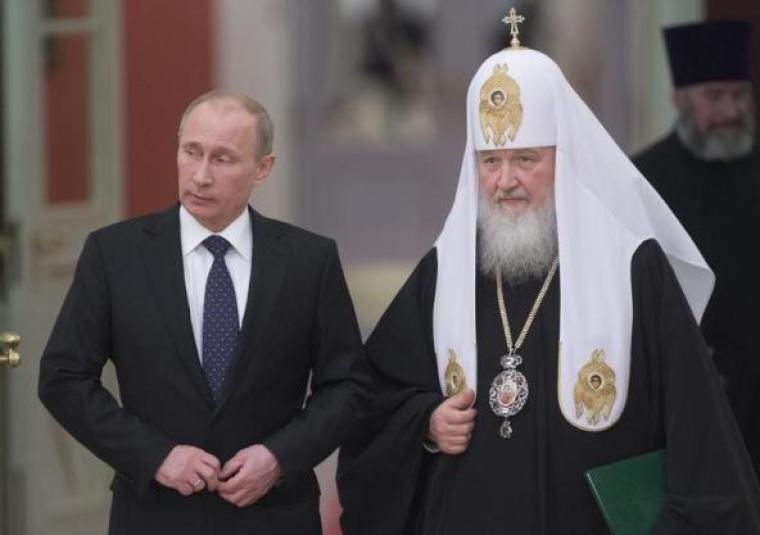 Prosecutors in Russia have asked for a punishment of three and a half years in jail for a blogger who played the game "Pokemon Go" in a Russian Orthodox church and later posted a video to YouTube about it. He was charged with inciting religious hatred.
Ruslan Sokolovsky, a 22-year-old popular blogger, was charged with "inciting hatred" and "insulting the feelings of religious believers" after he posted a YouTube video in August 2016, which sought to mock Christianity and showed how he played "Pokemon Go" on his phone inside a church in the central city of Yekaterinburg.
The video has been viewed more than 1.7 million times.
"There are no grounds to let the defendant go unpunished," a prosecutor told the court, according to Reuters. "I ask for a punishment of three years and six months of imprisonment for all crimes."
The court is scheduled to pronounce the verdict on May 11.
Sokolovsky is currently under house arrest. He was arrested in September.
"I'm in shock," Sokolovsky told the court. "I have been in jail, I was there for three months, and it is the doorway to hell. I do not consider myself an extremist, maybe I'm an idiot, but not in any way an extremist."
Amnesty International called the arrest "a farcical attack on freedom of expression."
"The absurdity of the case of the Russian blogger jailed for playing Pokémon Go in a church highlights what happens when authorities hold the freedom of expression in such low regard. Even if Sokolovsky's behaviour may have been regarded as disrespectful by some, states should not be jailing people simply for offending religious sensibilities," John Dalhuisen, Director for Europe and Central Asia at Amnesty International, said in an earlier statement.
It is estimated that 90 percent of ethnic Russians – and around 70 percent of all Russian citizens – identify themselves as Orthodox. Non-Orthodox Christian groups in Russia are seen as rooted in the United States in particular and the West in general.
The relationship between the Kremlin and the Orthodox Church is partly based on their common nationalistic ideology which seeks to restore Russia's might after the Soviet Union's fall, according to an earlier report by World Evangelical Alliance's Religious Liberty Commission.
The U.S. Commission on International Religious Freedom, a bipartisan panel created by the International Religious Freedom Act of 1998 to make policy recommendations to the president and executive agencies, has recommended that Russia be listed for the first time as a "country of particular concern" for violating religious liberties.
"On April 20, the Russian Supreme Court issued a ruling banning the existence of the Jehovah's Witnesses in that country. Their right to religious freedom is being eliminated thoroughly — and yet 'legally' under Russian law," the 2017 USCIRF report explains. "Russia's continued use of its 'anti-extremism' law as a tool to curtail religious freedoms is one of the reasons USCIRF has recommended for the first time that Russia be designated as a 'country of particular concern,' or CPC, under the International Religious Freedom Act for particularly severe violations of religious freedom."
Last June, Russia passed an anti-terrorism law that bans proselytizing and missionary activities. Although proponents of the law claim it is an effort to crackdown on Islamic extremism, human rights and religious freedom advocates argue that the law "doesn't do that much to defend from terrorism and only prevents Christians and others who are not Orthodox from preaching and proselytizing."