Saving a Life for Five Dollars – SC Pastor Testifies of Impactful Work by Water Sunday Project
A South Carolina pastor who spent 10 days in Uganda helping Water Missions International provide desperately needed clean water to communities stressed how truly urgent and important donations are to the water systems project. Just ten dollars, he said, can save a human life.
"These water systems have to do with real people, who are really thirsty, who are really dying, who really have diarrhea, who really are sick. And for ten dollars, you gotta think – that's a pretty simple cost," Rodney Richard, executive pastor of Northwood Church in Summerville, S.C., shared with The Christian Post in a recent phone interview.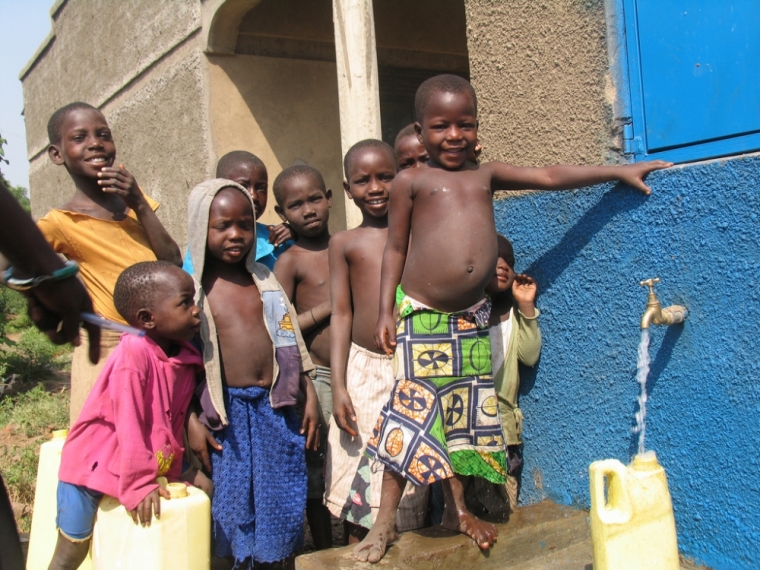 Richard, who traveled to Uganda in January as part of Water Mission's ongoing project to build systems that provide entire communities with clean water and save thousands of lives, said that this year he is encouraging other churches to participate in the Water Sunday fundraising project.
While a church would need to raise $25,000 to purchase an entire water well for a community of 5,000 people, he said even something smaller like $5,000 would also go a long way, as it would save roughly 1,000 lives.
"I am real picky with who I get involved with as a pastor," Richard told CP.
"And I would definitely [recommend] Water Missions, now after actually being on the ground with them. Another cool thing about them is that it's a program. They don't just come in and give water to the people – they actually come in and they partner with the community, they train the community, they turn it over to the community."
The Northwood pastor said that donations also pay for employees and repairs, which helps to build more taps in impoverished communities.
"You're not just giving water, you're giving them a whole new lease on life," he pointed out.
The Water Sunday project, now entering its third year, has raised over $200,000 that went to safe water projects worldwide. While churches can pick any Sunday throughout the year to raise money for the cause, the organization has challenged churches across the country to dedicate March 23, the day after World Water Day, to educate their congregations about the vital need to provide people with safe drinking water.
The safe water project has already had a significant impact, with the organization sharing that there has been a dramatic 52 percent reduction of waterborne illness-related clinical visits after the water systems became fully operational.
"By participating in Water Sunday, you're joining a movement of churches dedicated to tangibly sharing the love of Christ by providing life's most basic need – safe water. Lives are being transformed!" urged Water Missions International's Church Engagement coordinator, Kevin Herr.
In a previous interview with CP, Herr said that Water Missions has full-time programs not only in Uganda, but also in Indonesia, Peru, Mexico, Honduras, Haiti, Malawi, Kenya, Tanzania and Belize.
Richard, whose church has been involved with Water Sunday for the past two years, said in its first year Northwood was able to buy two water systems for communities in Uganda, and was encouraged by reports of how happy and thankful the people over there were of the gesture.
"It's so hard for us Americans to understand about those basic needs. I was born on level 3 – I've never had to think about water, or shelter, or food," he commented.
"When we went over to Uganda, we began to see just how desperate the need is for water. Everywhere we went, people were either walking to water, to get water, or walking with jugs from water.
"So we went over there and saw one of the systems we had put in place, at Kimmi Island – it's an island in the middle of Lake Victoria. When we got there, we could see the water systems, and we could actually see how they now have clean water sources on the island."
The pastor said that he heard stories of people leaving at 4 p.m. in the afternoon and getting back at 10 a.m. in the morning when going out to get water, which sometimes leads to dangerous situations – teenage girls have been raped on such journeys.
"My head was having the hardest time to grasp this concept, because why would you put yourself in that situation. But they don't have the basic needs of life. When you are that thirsty, you're not thinking of safety, or what the consequences are, because you are desperate."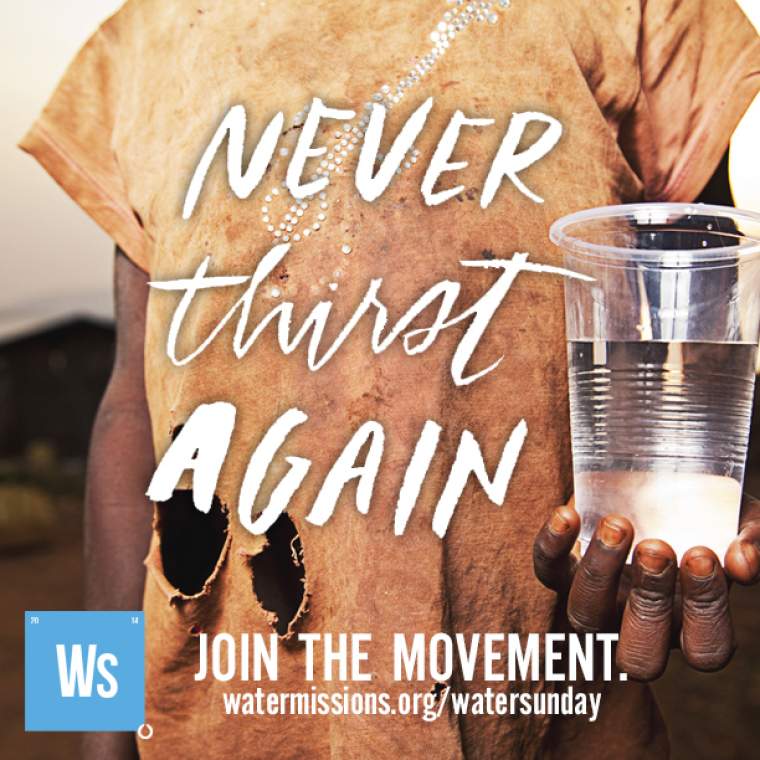 Richard shared that the clean water systems have had a very significant impact and some communities that have had hundreds of people die on an annual basis due to cholera have reduced that number to zero.
"With their basic needs met, now they starting to think 'how do we build a community, how do we get our kids educated?'"
The pastor noted that Jesus called on people to take care of the hungry, the thirsty and the sick, and this is something believers will be held accountable for.
"I can't remember in my lifetime, the last time I saw someone thirsty. And so I don't think I've ever been held accountable to that. But the actual thought that people are in need of that, and we have an actual opportunity to do something about it – I think we're going to be held accountable for that."
The Uganda government cares for the people, Richard said, but does not have the structure in place to really make a difference.
"The government drills a hand pump for the people, but one faucet feeding 5,000 people doesn't do a lot," he revealed.
"So when Water Missions gets contacted by a community leader, it gets permission from the government to come to this community and work. So actually, the government loves Water Missions because they are meeting the needs of the people."
The majority of people in Uganda identify as Christians; 80 percent of the population is almost evenly split between Roman Catholics and Protestants, and Muslims make up 12.1 percent, according to the CIA World Factbook.
Richard affirmed that there is definitely a Christian base in the communities he visited, and that they have a "spiritual climate."
"They would either have Anglican church, Catholic church, or mosque," he said about the communities.
"You pray with them, and that's a great thing – God moves hearts, God responds, but yet, they're still thirsty."
Water Sunday's official website offers additional information about how churches and individuals can donate money and get involved with the program. It also features first-hand testimonies about how the money directly saves lives and rebuilds entire communities.