Senate Obamacare Repeal Draft Includes Planned Parenthood Defunding, Pro-Life Language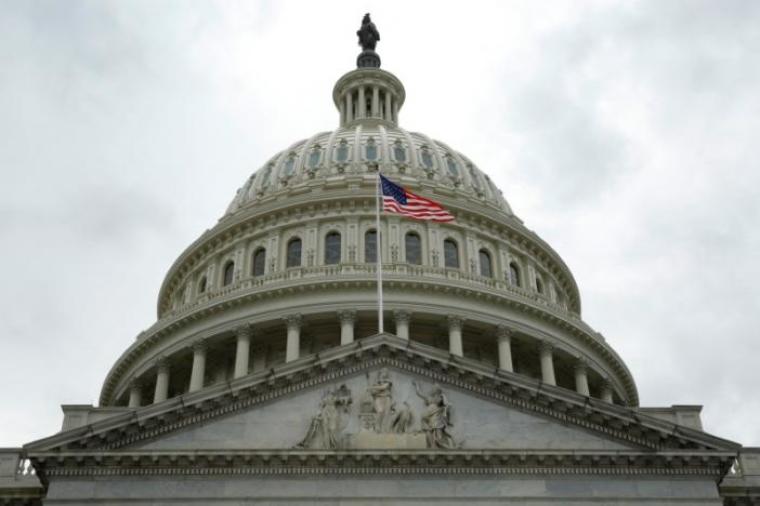 The Senate version of the Obamacare repeal bill reportedly includes language to defund Planned Parenthood, a signature goal for the pro-life movement amid close Republican margins and previous statements signaling willingness to compromise to pass the bill.
As noted by The Washington Post Wednesday, a draft of the proposed legislation in the upper chamber indicates that the nation's largest abortion provider will be defunded, maintaining the provision in the House bill that narrowly passed on May 4.
The Senate bill was slated to be voted on next week but several Senators said Thursday they are still not yet ready to proceed as further adjustments are needed. In a joint statement obtained by The Christian Post, Republican Senators Lee, Johnson, Cruz and Paul said that while "there are provisions in this draft that represent an improvement to our current healthcare system" the bill as written does not accomplish the repeal they promised American voters.
Mallory Quigley, communications director for the Susan B. Anthony List, a political action committee that works to get pro-life women elected to Congress, expressed confidence the pro-life language in the bill will remain.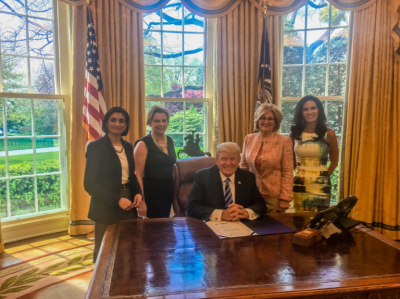 "We've said from the beginning in a coalition letter to the Senate that the two prerequisites for our support are going to be the defunding of Planned Parenthood and the inclusion of the Hyde amendment," Quigley said in a interview with CP Thursday. The Hyde amendment is a provision that was first passed in 1976 which bars the use of federal tax dollars to pay for abortions.
"The Planned Parenthood language passed muster with the parliamentarian last time this was voted on. It is supported by all elements of the Republican Party and so we've had no concerns that would be taken out," she stressed.
Not only do pro-life advocates believe that this is smart policy but good politics too. Quigley told CP that the SBA List has done considerable polling on this and that they think this will be a winning issue at the ballot box in 2018 battleground states.
"When you talk to Americans, even people who consider themselves to be pro-choice, about where tax dollars should go ... people want funds to go to a comprehensive heath care alternative," and not to an abortion outfit, she said.
The Washington Post noted Wednesday that the draft "also removes language restricting federally-subsidized health plans from covering abortions, which may have run afoul of complex budget rules."
But not all pro-lifers are confident that the anti-abortion language will survive on the repeal bill. 
Jeanne Mancini, president of March for Life, told CP, "While we appreciate the inclusion of language to redirect federal funds away from abortion groups like Planned Parenthood, the reality is that necessary pro-life protections in this bill will be stripped by the Senate Parliamentarian, as we have now publicly heard from two Senators.
"If this happens, one of the most egregious aspects of Obamacare — tax credits for plans covering abortion — will continue under this Administration and Congress. Abortion is not healthcare." 
Republicans have been concerned about the pro-life language not meeting Senate rules for reconciliation. Two senators, Susan Collins and Thom Tillis of North Carolina, on Wednesday stated that it did in fact not comply.
"I believe that did not pass through the parliamentarian's review so I don't expect that," said Collins, R-Maine, according to the Washington Examiner.
The Christian Post reported on June 14 that some Republicans, according to a Fox report, were expressing willingness to "give" on the issue of Planned Parenthood funding and abortion issues if it meant that they could get the whole health care bill passed.
"I'm always looking for an opportunity to do what's right on that issue," Sen. Marco Rubio, R-Fla., told Politico. "But that said, I would say that my focus right now is on the broader health care marketplace, getting it fixed. Certainly, if it has that in there, it would be something I'd be supportive of. Whether I condition my vote on it is not something I'm prepared to say."
In late March, a bill undoing an Obama executive rule which disallowed states from defunding Planned Parenthood passed only with the assistance of Vice President Mike Pence casting the tie-breaking vote in an equally divided Senate. Two moderate Republican Senators voted with Democrats to maintain the Obama rule, yielding a 50-50 split.
Nevada Senator Dean Heller, a Republican who is considered one of the more vulnerable Senators up for re-election in 2018 and voted in March with the majority to scrap the Obama rule, said in April at a town hall that he would "protect" Planned Parenthood and had "no problems with federal funding" of the organization. He subsequently clarified through a spokesperson the following day that he is opposed to providing federal funds to any organization that performs abortions.
The Republicans currently hold a 52-48 majority in the Senate. Absent a 60-vote super-majority needed to pass a bill the normal way, since no Democrats are expected to support an Obamacare repeal, they are using the budget reconciliation measure, which only requires a 51-vote simple majority. If three Republicans defect in support of Planned Parenthood, the bill will not pass.