'Silence' Actor Andrew Garfield Says He 'Fell in Love With Jesus' in Making of Persecution Film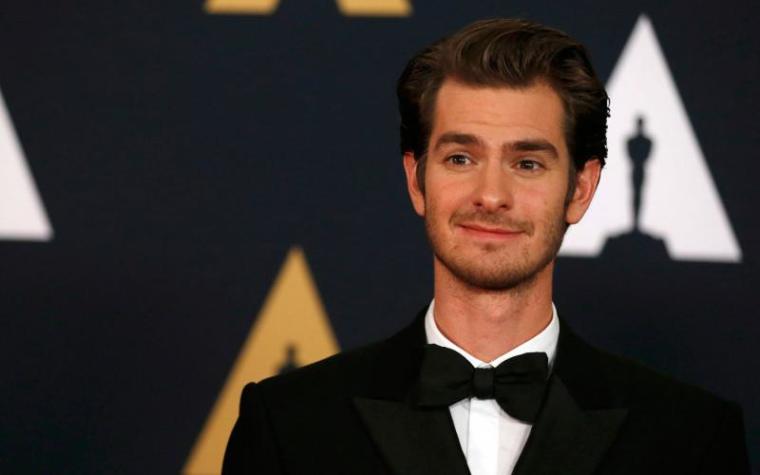 American-British actor Andrew Garfield, who plays a 17th century Jesuit priest in director Martin Scorsese's "Silence" film, revealed that he was transformed while studying for the role, and found it surprisingly easy to "fall in love" with Jesus Christ.
Garfield spoke at length with the National Catholic Review magazine about his experiences preparing for the movie, which focuses on the persecution of Christians in Japan, and revealed that he took part in a Jesuit retreat aimed at seeking the will of God in one's life.
"There were so many things in the exercises that changed me and transformed me, that showed me who I was ... and where I believe God wants me to be," the actor said.
"What was really easy was falling in love with this person, was falling in love with Jesus Christ. That was the most surprising thing," he added. 
"That was the most remarkable thing ... falling in love, and how easy it was to fall in love with Jesus."
Garfield, who is also famous for playing Marvel hero Spiderman, suggested that he felt frustrated that others had given Jesus a "bad name," and that Christianity has not always been used for good.
"I felt so bad for [Jesus] and angry on His behalf when I finally did meet Him, because everyone has given Him such a bad name," he said. "And He has been used for so many dark things."
Garfield also shared his own fears that he wasn't good enough when turning to Christ.
"The main thing that I wanted to heal, that I brought to Jesus, that I brought to the exercises, was this feeling of not-enough-ness," he continued.
"This feeling of that forever longing for the perfect expression of this thing that is inside each of us. That wound of not-enough-ness. That wound of feeling like what I have to offer is never enough."
Scorsese meanwhile had the opportunity to meet with Pope Francis and screen "Silence" near a giant crucifix in the Vatican chapel late last year.
The film director described the experience of seeing his movie screened at such a setting as "stunning," and also said that Francis was very "disarming" during their meeting.
"He was the most disarming ... everything was fine," Scorsese said. "He was smiling and thanked us for being there."
Other top Hollywood actors, such as Chris Pratt, have also recently opened up about how following Christ has changed their lives.
Pratt revealed in an interview that when he was young and growing up in Hawaii he was focused on drugs, drinking, and partying, but one day met a man outside a grocery store who told him that he saw something in the actor that needed to be saved.
"It should've made me nervous but didn't. I said, 'Why are you asking?' He said, 'Jesus told me to talk to you ...' At that moment I was like, I think I have to go with this guy. He took me to church. Over the next few days I surprised my friends by declaring that I was going to change my life," the "Guardians of the Galaxy" star said.