Some Seahawks Fans Walked Out of the Stadium Certain Their Team Had Lost; But Russell Wilson Kept Going Thanks to His Faith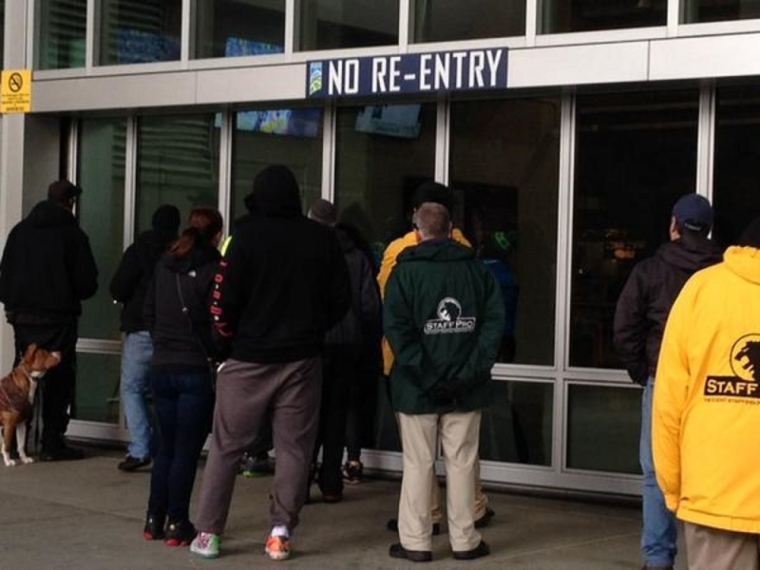 Seattle Seahawks quarterback Russell Wilson had no doubt on Sunday that his team would emerge victorious in their NFC Championship game on Sunday against the Green Bay Packers. A number of the 68,538 fans that packed the CenturyLink Field, however, didn't think he would and walked out minutes before the team's miraculous comeback.
According to NFL.com, with less than five minutes left in the game on Sunday and their team down by double digits, some Seahawks fans headed for the exits early to beat the crowd.
They were certain that the Seahawks had lost until they heard the roar of the crowd inside the stadium from the outside as the improbable comeback was set in motion by Wilson.
Some tried to return to the stadium but they were unable to re-enter and were forced to listen to the game from the outside.
When the game was done, all Wilson could do was praise God.
"God is so good all the time man. Every time," Wilson declared to sideline reporter Erin Andrews.
"I said, 'I'm gonna pull a touchdown and win the game.' And sure enough, man. I just believe that God prepared me for these situations. God's prepared our team too as well," he added.