The Christian Post's top 10 news stories of 2019, Part 2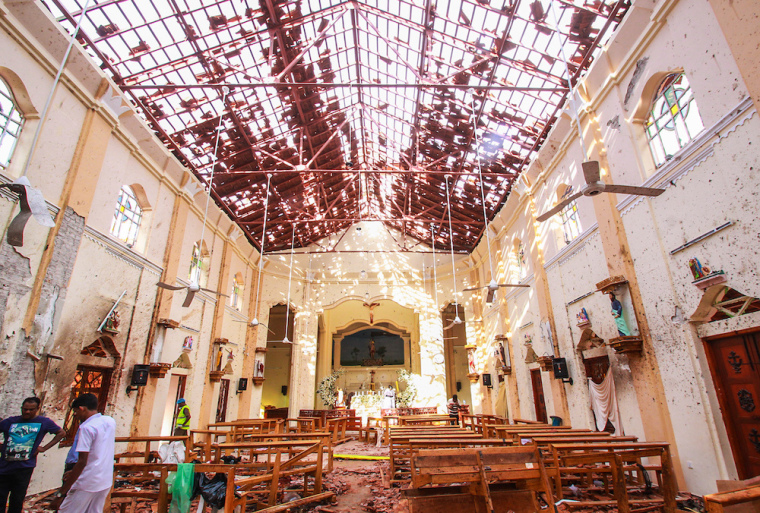 5. Muslim extremists attack Christians and churches
One of the most concerning developments of 2019 is the continued violence carried out by Islamic radicals against Christians and their places of worship worldwide, a trend that only seems to be getting worse each year. 
One of the deadliest attacks from 2019 occurred on Easter Sunday in April when nine suicide bombers killed over 250 people and injured 500 others when they bombed three churches and three luxury hotels in the Sri Lankan cities of Negombo, Batticaloa, and Colombo. 
The National Thowheeth Jama'ath, a Sri Lankan extremist group believed to have ties to the Islamic State, has been blamed for the Sri Lanka bombings. 
Attacks against Christians also ran rampant across Africa in 2019 and intensified across the Sahel region, where armed Islamic groups have attacked civilian, military and police targets. 
According to the Africa Center for Strategic Studies, there were more than 700 episodes of violence in the Sahel region in 2019, which has led to over 2,000 deaths and the displacement of nearly 1 million people.
Although it was once regarded as a relatively peaceful nation, the Sahel country of Burkina Faso was marred in 2019 by increasing acts of Islamic extremism, some of which targeted Christian communities. 
The U.N. reports that as many 486,000 people fled from their homes in Burkina Faso due to the violence in 2019, a "six-fold increase since the start of the year."
At one point in the spring, there were at least three attacks carried out against Christians by suspected Islamic militants in a span of two weeks in Burkina Faso. 
In April, a pastor and five Christians were killed by suspected Islamic extremists in Silgadhi, an attack that is said to be the first to target a church in Burkina Faso. 
In May, a Catholic church in the northern town of Dablo was attacked by extremists where another pastor and five churchgoers were killed in the Dablo attack. Another four Catholics were killed in May while participating in a Marian procession in Zimtenga. 
On Dec. 1, at least 14 were killed when suspected Muslim extremists attacked a church in Eastern Burkina Faso near the border with Niger during Sunday service. 
In August, president of the Episcopal Conference of Burkina Faso and Niger, Bishop Laurent Dabiré, said Christians are in danger of "elimination" from Burkina Faso.
Dabiré shared details of a June 27 attack in the northern Diocese of Ouahigouya that was said to be the fifth against Christians in northeast Burkina Faso since the beginning of 2019. 
"The Islamists arrived and forced everybody to lie face down on the ground," the bishop told the papal charity Aid to the Church in Need. "Then they searched them. Four people were wearing crucifixes. So they killed them because they were Christians."
In Nigeria, as many as 1,000 Christians are said to have been killed by semi-nomadic Muslim Fulani extremists and Boko Haram extremists in 2019, according to preliminary data reviewed by the U.K.-based Humanitarian Aid Relief Trust, a nonprofit advocacy group founded by Parliament member Barrenness Caroline Cox.
After a fact-finding trip this year, the nongovernmental organization published a report in November accusing Fulani radicals of "aggressive and strategic land grabbing" by attacking rural villages and forcing villagers off their lands so they can settle in their place. 
After Adara Christians were accused of carrying out an attack against a Fulani settlement in Kaduna state earlier this year, there were five major attacks said to have been carried out against Christians by Fulani radicals.
HART reports that at least 500 Christians were killed in Kaduna in 2019.
In July, the international human rights NGO Jubilee Campaign sent a report to the International Criminal Court highlighting 52 militant Fulani attacks on Christian communities since the start of 2019. The Jubilee Campaign contends that "the standard for genocide" has been reached when it comes to violence against Nigeria's Christian community. 
Samuel Smith contributed to this report.