'The Winds of Winter' Release Date, Spoilers & Updates: George R. R. Martin Gets Back to Work, Hints Sixth 'A Song of Ice and Fire' Novel Won't be Finished Until June 2017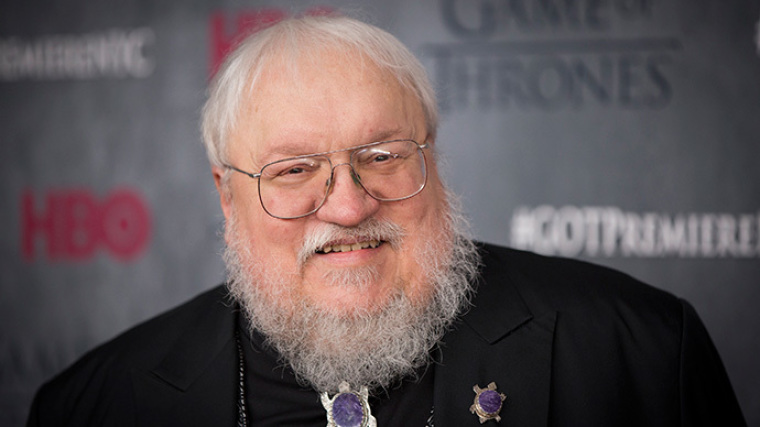 The release date of "The Winds of Winter" (TWOW), the sixth book of "A Song of Ice and Fire" (ASOIAF) series, remains uncertain. George R. R. Martin recently updated his followers that he is back to work after enjoying the Worldcon 2016. Does this mean that the highly anticipated fantasy novel is coming sooner than we thought?
Latest Update

Martin was noticeably silent on his social media accounts since he attended the Worldcon 2016 on Aug. 18-21. On Friday, the 67-year-old author posted a short update on his live blog to inform his fans about what he has been up to since the big event.
The "Game of Thrones" (GOT) creator stated that he wanted to write to fans about what transpired during the Worldcon, but he was too tired to do so. "I thought I should at least say hi, and wave, and let everyone know that I'm still here, back at the old homestead and back at work," he wrote.
Focusing on TWOW
Just like his previous blog posts, Martin did not give any update about the progress of TWOW. But his reply to a fan's comment on his latest blog entry implied that his main priority right now is to finish the sixth novel of the epic fantasy series.
On the comment section of his latest blog post, a fan with the username arya_wolf asked the bestselling novelist if he will attend the "Con of Thrones." The said convention is scheduled on June 30-July 2, 2017 at Nashville, Tennessee.
Martin promptly replied that he may not grace the event. He explained that he will not participate in any new convention until finishes TWOW. He added that he will only appear in the future Worldcons and some few incoming events he has already committed to years ago.
When Will TWOW hit bookstores?

Martin's reply also implied that he is already anticipating of not finishing TWOW until June of next year. This means that fans should stretch their patience because the sixth ASOIAF novel is not coming anytime this year or early next year.
On the other hand, a Reddit user named Burnfyre recently got fans excited after he spilled that TWOW may come sooner than expected. The user said that a new International Standard Book Number (ISBN) has been registered for TWOW.
Per Melty, ISBN is not an accurate indicator that TWOW is coming out soon. But if the ISBN is legit, it suggests that significant development has been made on the novel.
TWOW was originally slated to be published before the premiere of the sixth season of HBO's GOT this year, but Martin failed to finish it. GOT will return for its seventh season in summer 2017.