Trump vs. Obama on Iran Protests: 5 Things to Know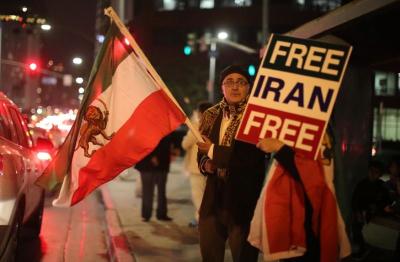 While President Donald Trump and his administration have been praised by conservatives for expressing immediate support for the thousands of freedom protesters in the Islamic Republic of Iran, former President Barack Obama is receiving a new round of criticism for his response to peaceful demonstrations in 2009.
Protests have spread across Iran in the past week, with as many as 21 people being killed and hundreds being arrested since the nationwide protest began in Mashhad and spread to other cities last week.
Analysts say that many demonstrators took to the streets to voice their disapproval with declining economic conditions, while others have asserted that many protesters joined out of opposition to the theocratic and oppressive rule of the Iranian regime led by Supreme Leader Ayatollah Ali Khamenei.
The demonstrations, which began on Dec. 28, mark the largest uprising in the Shia Republic since millions protested the election results that saw that victory of then-President Mahmoud Ahmadinejad in 2009.
As Iran ranks as the eighth-worst country in the world when it comes to Christian persecution, let's look at important things to keep in mind about Trump and Obama's responses to uprisings in the oppressive Middle Eastern nation.