Turkey President Anticipates 'War Between Cross and Crescent' Over Austrian Mosque Closures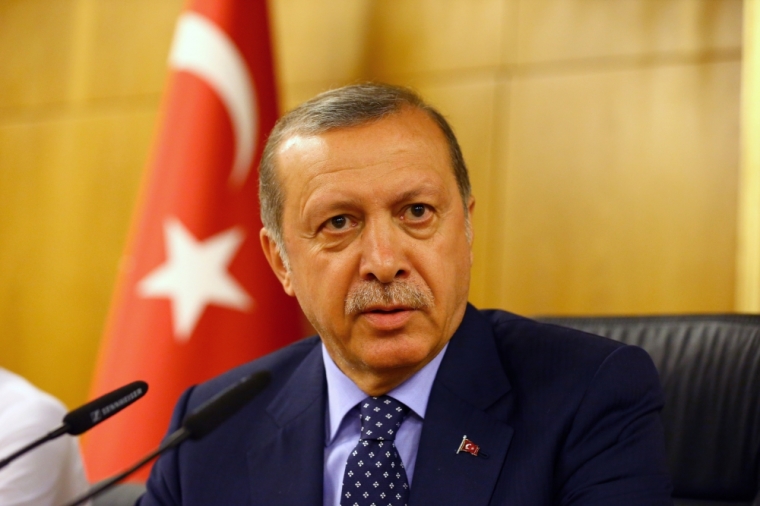 Turkish President Recep Tayyip Erdogan has warned of a possible "war" between Christianity and Islam after the right-wing Austrian government announced it would shut down seven foreign-funded mosques and could expel dozens of Turkish Muslim imams in its crackdown on political Islam.
Responding to the recent news, Erdogan called the Austrian government's vow to shut down the mosques and expel 60 imams on grounds that they violated a 2015 guideline banning foreign funding of religious institutions as "anti-Islamic."
According to Germany's public international broadcasting outlet Deutsche Welle, Erdogan gave a speech Saturday in Istanbul and commented on the announcement made the day before by conservative Chancellor of Austria Sebastian Kurz.
"These measures taken by the Austrian chancellor are, I fear, leading the world towards a war between the cross and the crescent," Erdogan was quoted as saying.
"You do this and we sit idle? It means we will take some steps too," Erdogan continued.
He asserted that the "western world should get their act together."
According to The Washington Post, at least one of the mosques being closed by the government is believed to be one that is linked to Turkish nationalists. Meanwhile, the six others are being operated by an organization called the Arab Cultural Religious Community.
"Political Islam's parallel societies and radicalizing tendencies have no place in our country," Kurz, who became chancellor last December, said during the news conference.
Kurz and his Austrian People's Party-led coalition have promised tougher immigration policies, stricter asylum policy and to crackdown on political Islam.
During the news conference, Vice Chancellor Heinz-Christian Strache promised that the actions taken on Friday were only "just the beginning."
A statement made by Erdogan's spokesperson on Friday stated that the decision to close the churches and expel the imams is part of an "Islamophobic, racist and discriminatory wave," Reuters reports.
About 600,000 Muslims live in Austria. According to Deutsche Welle, as many as 360,000 people of Turkish origin live in Austria, with 117,000 of them being Turkish nationals.
Proponents of the move see it as the administration's attempts to fight radical extremism. Kurz reportedly said in his announcement that the Arab Cultural and Religious Community and its six mosques would be closed down because of allegations that it is promoting a radical brand of Islam.
The decision to close the churches comes after the passage of the 2015 guideline that requires churches to have "a positive attitude towards the state and society."
The head of Islamische Glaubensgemeinschaft in Österreich, one of Austria's largest federation of Muslim residents, has stated that the new policy is not "appropriate to control political Islam" and "will lead ultimately to a weakening of structures within the Muslim community in Austria."
"Solutions should be worked out together around a table rather than unilaterally on the backs of the Muslim minority," a IGGiOe statement reads, according to The Local.
Although Erdogan is critical of Austria's move to shut down the mosques, his Turkish government has come under much scrutiny from international human rights activists over the Turkish-backed takeover of the northern Syrian city of Afrin, where children and religious minorities have been massacred.
Activists have also voiced concern about the Turkish government's crackdown on the press and academics following the coup attempt of 2016. Rights groups report that as many as 65,000 people have been arrested since the coup attempt, including over 300 journalists. Meanwhile, over 5,000 academics lost their jobs and over 4,000 judges have been dismissed.
In addition, the Turkish government continues to hold American pastor Andrew Brunson in prison. Brunson was arrested in October 2016 and falsely charged with terror-related crimes.
Activists say that Brunson is being held as a bargaining chip as Erdogan has previously stated that the pastor could be released if the U.S. extradites Islamic cleric Fethullah Gulen, who Turkey accuses of being involved in the coup attempt and currently lives in the United States.