Twitter Is a Breeding Ground for Abusers, Freaks and Fake Christians, Beth Moore Warns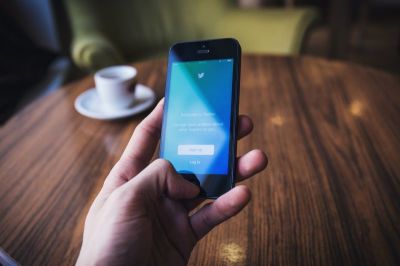 After a brief break, popular Baptist author and Bible teacher Beth Moore warned on Sunday about how "sick" and "deadly" social media is because it is like a "laboratory" responsible for producing "freaks" and "abusers," some of whom call themselves Christians.
The founder of Living Proof Ministries, who regularly tweets her thoughts on current issues in the church and culture that many find refreshing within the Southern Baptist Convention, took to Twitter to voice her thoughts on the state of social media after she had abstained from it for a period of a few days last month.
"Sometimes we're too close to something to see how messed up it is," she explained in the first tweet of a Twitter thread. "Last week I was off socials for several days at an event. When I opened them back up, I saw how sick they were. Beyond sick. Dangerous. If we don't stop, potentially deadly."
As the United States is facing a time of seemingly increased political incivility — that is often exhibited through personal attacks, insensitive posts and threats on social media — Moore asserted that "it's time for a backlash of civility."
"I like dialogue & discussion from varying sides. I enjoy some debate. I'm moved & confronted by strong & prophetic words," she wrote in a second tweet. "I like being made to think even when I don't agree. I'm not looking for Mister Rogers [N]eighborhood on Twitter nor [Instagram]'s picturesque. But it's breeding abusers."
She continued by claiming that Twitter is "like the laboratory of a Victor Frankenstein's social experiment," referencing the 1818 novel Frankenstein.
"It's producing freaks. Worse yet the worst claim to be Christians," she stressed. "Time for actual Jesus-follows (don't buy that the nonstop verbally abusive are Christians) to revolt with a clear demarcation of civility."
Moore then referenced James 3:6.
"James said the tongue is a fire. It can either burn things down or light things up," she explained. "We will answer for our words."
Moore's tweets come a week after former Arkansas Gov. Mike Huckabee, a former Southern Baptist pastor and presidential candidate, posted a picture on Twitter that intended to poke fun at Democrat and House Minority Leader Nancy Pelosi.
In the tweet, Huckabee included a picture of a group of MS-13 gang members throwing up gang signs. Huckabee wrote in the tweet: "Nancy Pelosi introduces her campaign committee for the take back of the House."
He received backlash over the post.
"Where did my friend and pastor @GovMikeHuckabee go?" Asked Iowa evangelical leader Bob Vander Plaats. "I want him back. I'll assume someone hijacked his twitter account. He's way better than this!"
Huckabee didn't apologize for his tweet after being criticized and called "racist" for posting the tweet. He doubled down on it, saying:
"You want to defend gangs who rape, murder, and mutilate little children too?" Huckabee asked in another tweet responding to a critic. "Repeat — a criminal gang is NOT a race! Doesn't matter if these goons were lily-white Brits!"
Conservative political commentator Erick Erickson also weighed in on Huckabee's tweets.
"There was a time I think I probably would have thought this was funny. But then I grew up and realized I need to reflect my faith better in public," Erickson tweeted. "I still screw up, but I try to say sorry when I do and not double down."
Dinesh D'Souza, a prominent conservative Christian filmmaker who was recently pardoned by President Donald Trump from a campaign finance conviction, has faced backlash for some of his tweets.
More recently, D'Souza was slammed for retweeting posts with the hashtags #burntheJews and #bringbackslavery. However, D'Souza later claimed that he didn't see the hashtags when he retweeted the posts, which promoted his upcoming film "Death of a Nation."
In February, D'Souza made fun of survivors of the Parkland, Florida, high school shooting. D'Souza retweeted a photo of the teens reacting to Florida lawmakers voting down an assault weapons ban and stated: "Worst news since their parents told them to get summer jobs."
President Donald Trump is also regularly criticized for questionable Twitter posts.