Tyrese Gibson Tells Fans He's Still Christian After Visiting Mosque to Learn How to 'Properly Pray'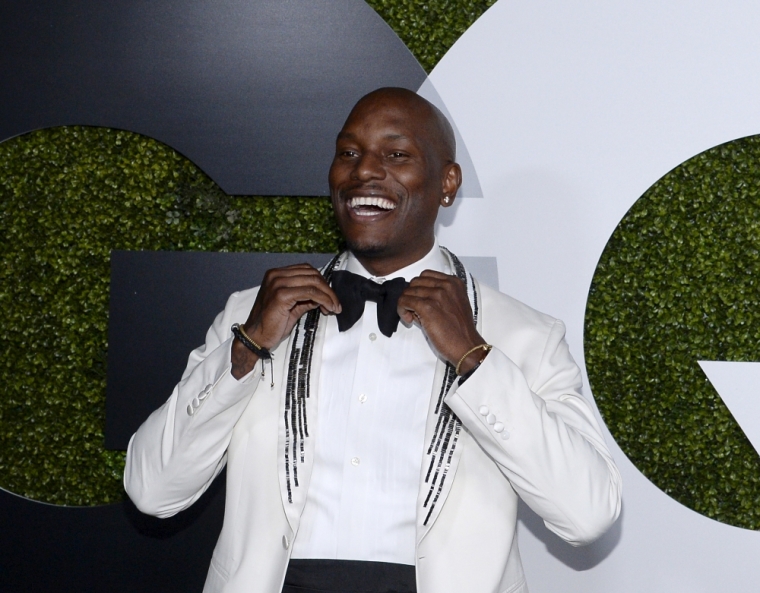 Days after Tyrese Gibson proclaimed on social media that he went to a mosque to learn how to "properly pray" to God, the actor is assuring fans that he still considers himself to be a Christian.
On Sunday, the Black Rose singer and "Fast and the Furious" actor took to social media to share a picture of himself praying inside a mosque in Qatar, a country that for 14 centuries banned Christians from practicing their faith.
"My first visit ever to a grand mosque my heart [has] been beating so fast and I felt vulnerable just by walking inside — I was given my first course on HOW to properly pray and I truly feel blessed," the 37-year-old entertainer wrote. "Shout to all of the believers around the world. Inshallah my visions will be blessed for the Middle East."
"Trust me when I tell you I'm in the Middle East not even remotely caught up in titles, money and materialistic things. You will see one day I'm a man with a mission on my heart," he wrote on Instagram. "I came here to change things. I came here to create better relations and bridge understandings between the east and west Inshallah!! You will see."
After announcing to his fans that he had gone to a mosque to learn how to "properly pray," Gibson assured his followers that he still considers himself a Christian.
"From the beginning and end I will always give the lord Jesus Christ all the glory! Nothing more inspiring than making history with people who make you feel most welcome," he wrote "Thank you #Qatar thank you #MiddleEast thank you to all of my loved ones in the #UAE I love you too!"
Gibson previously announced that he plans to open a movie studio in the United Arab Emirates and invest $700 million in making films in that country.
"When you are a man of substance with a mission on your mind you have to step out of your nest and comforts of being home. Be willing to walk into unfamiliar territories to accomplish your vision, dreams and goals," Gibson wrote on Instagram. "Of course I don't have to explain anything. I'm aware. But just know for those of you who don't know, to God be the glory for ALL the things that he continues to do."
Earlier this year, Gibson revealed that one of the locations he prays at most often is the intimate setting of the Watts Tower sculptures in the Los Angeles Watts community that he grew up in.
"I've never shared this publicly but often times I come here in the middle of the night and pray," Gibson wrote on Instagram. "It re-sparks my life's purpose it reminds me to stand tall and never let life's challenges get the best of me."