US Must Resettle 50K Syrian Christians, Religious Minorities Facing 'Genocide,' New Senate Bill Proposes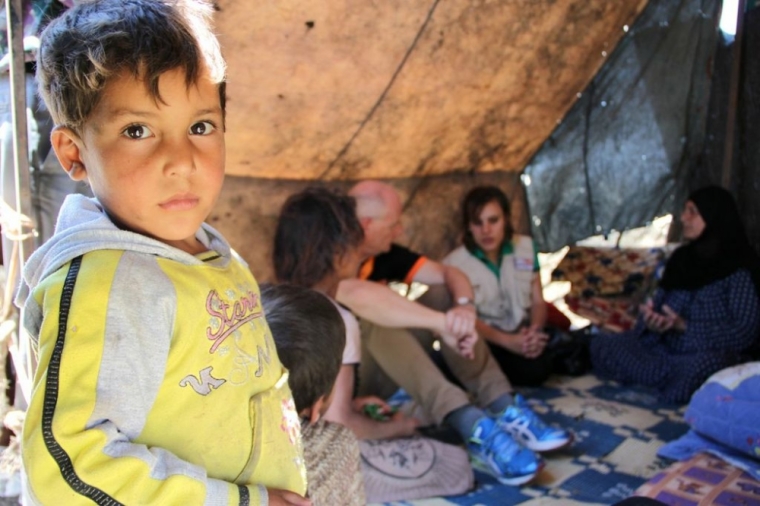 Hours after Sec. of State John Kerry declared that the Islamic State is committing genocide against Christians and other religious minorities in Iraq and Syria, Sen. Tom Cotton, R-Ark., introduced a bill to prioritize Christian and religious minorities in the United States' Syrian refugee resettlement program.
The Religious Persecution Relief Act, which was introduced by Cotton Thursday, is legislation that would require the U.S. government to designate 10,000 refugee resettlement slots every year for the next five years for Syrian religious minorities.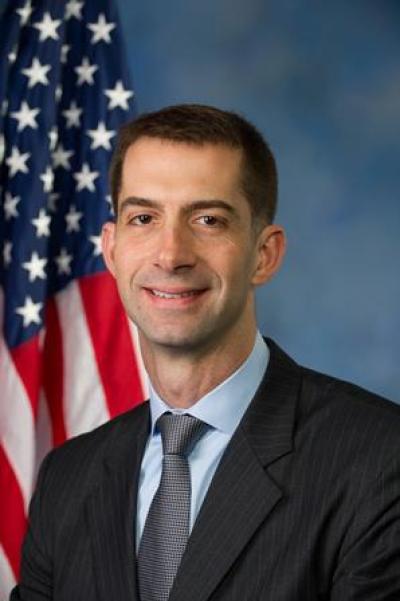 Additionally, the bill will fast-track the U.S.'s review process for religious minorities who do not register with the United Nations because of fear of persecution inside of refugee camps. This will allow for those persecuted individuals to circumvent the U.N. process by allowing them to apply for resettlement directly at U.S.-funded refugee support centers in northern Iraq, Jordan, Lebanon and Turkey.
As hundreds of thousands of religious minorities have been tortured, killed, raped and displaced in Syria and Iraq, Cotton argued in a speech on the Senate floor Thursday that President Barack Obama's refugee resettlement plan, which only aims to bring in a total of 10,000 Syrian refugees in 2016, is "ill-considered."
"The United States unwisely relies on the United Nations for all referrals of refugees seeking resettlement, Christians and other religious minorities fleeing persecution are the victims of unintentional discrimination when seeking asylum and protection in the United States," Cotton stated.
The United Nations admitted in 2013 that many Syrian religious minorities do not register with its refugee agency out of fear that their "registration might bring retribution from other refugees or one of the many ethnic and religious groups within Lebanon."
Cotton pointed out that of the 1,790 Syrian refugees that resettled in the U.S. last year, only 41 of them were religious minorities, with only 29 of them being Christian.
"That means that while 13 percent of Syria's pre-war population consisted of religious minorities, only 2.3 percent of the refugees that make it to the U.S. are religious minorities," Cotton stressed.
So far in 2016, only four out of 465 Syrian refugees resettled in the U.S. are religious minorities.
"Without doubt, Syrians of all confessions are being victimized by this savage war and are facing unimaginable suffering but only Christians and other religious minorities are the deliberate targets of systematic persecution and genocide," he stated. "Their ancient communities are at risk of extermination. Their ancestral homes and religious sites are being erased from the Middle Eastern map."
"Christians and other minorities should not be shut out from the small number of refugees who find shelter in the United States," he continued. "We ought to help ensure that these faith communities survive."
Although the legislation would allow for the refugees to go around the U.N. to apply to U.S. resettlement program, Cotton assured that all minority refugees considered for resettlement will go through the same extensive vetting process.
Cotton's introduction of the bill was applauded by the human rights advocacy organization In Defense of Christians and other human rights activists.
"IDC encourages Members of Congress to support this legislation which would provide this necessary relief to Syrian refugees, while committing to a long-term strategy to ensure the preservation of these communities and their rich cultural heritage in their rightful homeland," IDC Executive Director Kirsten Evans said in a statement shared with the Christian Post.
Evangelical author Johnnie Moore, who wrote the book Defying ISIS, told CP that although the State Department just declared IS a "genocide," it is important for the humanitarian community and the American people to keep putting pressure on the Obama administration to help the victims of the genocide.
"I really appreciate Sen. Tom Cotton's work today, bringing to the Senate floor a bill that would actually prioritize Christians in our refugee resettlement program," Moore, a CP editorial adviser and a former Liberty University vice president, said. "I think that is part of the equation. Also, actions that need to be taken also relate to safe havens in the region, supporting the rebuilding of the lives of those who have been effected through traditional humanitarian assistance, but also a strategic approach to our humanitarian aid. We have to sustain these people and provide security to these people to ensure that genocide is stopped and they have the opportunity to rebuild their lives."