Why I Aspire to Be an 'R' in 'Babylon'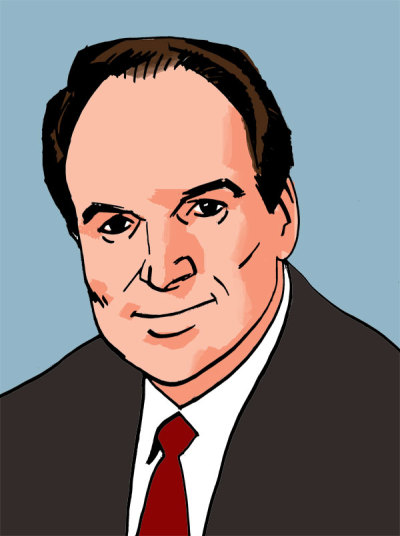 Age 75 is too old for an identity crisis, but also too young to give up on aspirations.
I realize as never before whom I aspire to be in a world of pajama boys, snowflakes, political madness, anarchy, incited class and race warfare, the deep state, the shallow state, gender fanaticism, spring break bacchanals, political correctness, progressivism, populism, terrorism, religious wars, churches relying on swords of steel rather than the Sword of the Word, militant atheism on one hand and rampant occultism on the other, toxic academics, Soviet and Nazi-style legalisms imposed by people who tell us they believe in freedom, a regulatory government that has abandoned constitutional authority and embraced authoritarianism, the soul-conflicted Republican Party, the soulless Democrat Party, the abortion and baby-parts industry, frolicking multitudes throughout the West casually casting away the greatest spiritual, cultural, social heritage given any people in history, apostasy-infected denominations for whom the Bible is fables and cultural trends the authority for faith and practice, name-it-claim-it Christianity in which the sacred Scriptures constitute a magic wand to bring health, wealth, and non-stop happiness, an entertainment establishment that is the propaganda machine for celebrity charlatans, the institutions of scientism that have lost the wonder and humility of discovery in pursuit of their secular-materialist biases, and sexual addiction posing as inconsequential.
To name a few.
In the dismal shadows of all this I see more clearly than ever whom I aspire to be. Isaiah wrote that those "who walked in darkness have seen a great light; those who dwelt in the land of the shadow of death, upon them a light has shined." (Isaiah 9:2)
Death is now casting a great shadow over culture and civilization. Yet the deeper the darkness the brighter the light. Upon us a great Light has indeed shone — the very Light of the World — the Lord Jesus Christ. That Light reveals our true identity and purpose.
Thus I aspire to be an "R" in "Babylon" — the world system attempting to organize itself and function without God and in defiance of God.
"R" doesn't stand for "Republican", "Right-wing", or even "Religious", but for "Remnant".
Against the backdrop of this shadowed world we inhabit, I aspire at 75 more than ever to be a "remnant man" for Christ and His Kingdom. I want to be separated from the world rather than conform to its preachments and lifestyles. But I also want to be sent back into the world, having been prepared to serve as an ambassador of Christ and His Kingdom. (John 17:17-18; 2 Corinthians 5:20)
Christ's Kingdom is the rule of righteousness — justice, peace, and joy in the Holy Spirit. (Romans 14:17) We will either be under the rule of that Kingdom or the dark tyranny of evil — injustice, conflict, and misery.
"Remnant" in the Bible's sense refers to people who commit deeply to God and His sacred truth and ways, and the advance of His Kingdom in the world. R-People are catalytic. They are not revolutionary in the sense of bombs, guns and swords. They are transformational, bringing blessed change that endures and produces the highest forms of civilization in the fallen world.
They are not religious fanatics but spiritually reborn people compelled by Christ's great love for all us sinners. (2 Corinthians 5:14)
Thus I aspire to be like the leaven Jesus Christ spoke of in Matthew 13:33 that is removed from the dough-lump, itself changed, then reinserted as a catalytic agent to transform the whole.
I aspire to be like the seed the Lord talks about in Mark 4:26-29 that is hidden away in the soil, but whose nourishing, strengthening life soon springs into view in the shoot, the stalk, and full grain.
There is no room for smugness in aspiring to be an R-Person. Paul wrote that the "remnant" is "according to the election of grace." (Romans 11:5) If I live and work as a remnant-man it will not be because of some special qualification in me, or the result of me being superior to others, but out of the sheer unmerited favor of God.
And I will not be a solitary "savior" of humanity. There is only one Savior, and that's not me. Rather, I will be part of His body, the remnant community still doing incarnational ministry in the world. It is Jesus-centered, Spirit-energized, Word-anchored, and Kingdom-focused whatever it calls itself.
I will not forsake assembling with all the other R-People, worshipping, proclaiming the Gospel of the Kingdom, making disciples-apprentices of Jesus Christ, and serving human need in the name of Jesus.
The remnant community is not a clustering of elites but a gathering of servants.
It is a community the Democrats loathe, the Republicans try to seduce, Hollywood scorns and vilifies, some describe as consisting of dumb sheep easily led, and establishment academics decry as the greatest threat to contemporary society.
But Isaiah said it is the "remnant" that takes root downward and bears fruit upward. (Isaiah 37:31) Peaceful, free, compassionate, prosperous, secure society is the fruit of that remnant-root.
That brings us to another word the "R" signifies: "Restrainer". Paul says in 2 Thessalonians 2 that there is a "restraint" on "lawlessness" that keeps the cancer of evil from consuming the whole world. Remove that restraint, and there is nothing to halt the madness, violence, and chaos that is seen now in a "restrained" fashion. "Great tribulation" befalls a world without the "restrainer".
Call me an aged dreamer, a hapless idealist, or a doddering old romanticist, but I will not cease aspiring to be an "R" in "Babylon".
May you be as well.
Wallace Henley, a former Birmingham News staff writer, was an aide in the Nixon White House, and congressional chief of staff. He is a teaching pastor at Second Baptist Church, Houston, Texas. He is a regular contributor to The Christian Post.