Willie Robertson of 'Duck Dynasty' Signs Onto 'Left Behind' as Executuve Producer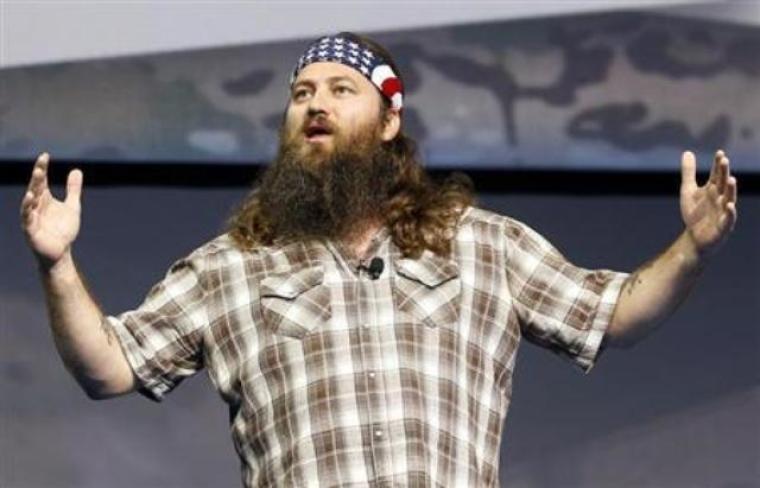 "Duck Dynasty" star Willie Robertson announced his involvement with the highly anticipated rapture-inspired film "Left Behind" this week.
The A&E reality star is promoting the apocalyptic action-thriller as an executive producer.
"I am so excited to be a part of the brand new feature film 'Left Behind,'" Robertson said in a statement. "As I continue my journey into the major motion picture business, I am proud to be associated with this project which is based off of the best-selling novel that really brings the book series to life. It's a film that audiences need to see to believe- are you ready?"
"Left Behind" is expected in theaters on Oct. 3 and stars Academy Award-winner Nicholas Cage as well as Chad Michael Murray, Cassi Thompson, Nicky Whelan, Lea Thompson and Jordin Sparks. The story, based on the Bible, follows Rayford Steele (Cage) who remains on Earth after millions of people suddenly vanish. Paul Lalonde, who wrote and is producing "Left Behind," voiced his excitement over Robertson joining the film's lineup.
"We are thrilled that Willie Robertson is part of our team and that he shares the same vision for 'Left Behind' and its message that will be brought to moviegoers around the world," he said. "Willie and I are both on the same page not only theologically but also in our commitment to high quality entertainment that reaches a wide audience. Working with him has been inspiring."
"Left Behind" will be film adaptation of the New York Times best-selling book series of the same name by Jerry B. Jenkins and Tim LaHaye. It will mark the second time "Left Behind" reaches the big screen- a film series of the same title premiered in 2000 starring Kirk Cameron.