Woman thankful for 'God's timing' after good Samaritan rescues her from fiery death trap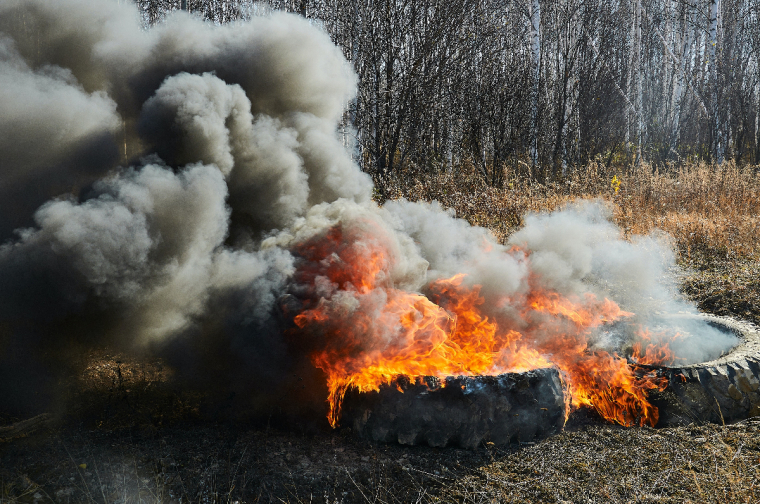 A woman faced her worst fear after her car caught fire on a Georgia highway, and she credits a good Samaritan's timely intervention and God's mercy for her survival. 
Last week, Lincolnton resident Candy Smith was driving to work on Interstate 20 in her 2004 Navy Toyota Camry when the car started flaming with her inside. The woman remembered not even realizing she was on fire at first.
"I turned it off, grabbed my purse, jumped out of the car, barefooted everything," the driver told local news outlet WRDW Tuesday. "I Iook and my hood is melting, and I see flames."
Smith recalled the peace that overcame her fear after a truck driver named Kalique ran over to the car with a fire extinguisher. The woman referred to the truck driver from North Charleston, South Carolina, as her "angel." 
The driver of the fiery vehicle said that Kalique coming to her rescue reminded her of the Lord's "direct protection she's experienced through the good and bad." 
Smith's youngest son, Jed, died in a house fire three years ago, a loss that caused the woman to develop a hatred of flames. She lost another son in 2022, who contracted COVID-19 and died while waiting for a lung transplant. 
"It could have been a lot worse. Again, God's faithfulness, God's timing," she told the local news outlet. "And you know, he cleared the road."
Smith expressed gratitude for God's intervention: "Thank You for Your mercy. Thank You for Your grace and for loving me."
The Georgia woman is not the only individual who credits God with saving her life after a potentially deadly incident involving a vehicle.
As The Christian Post reported in January, Bluegrass gospel singer Becky Isaacs Bowman of The Isaacs survived a serious auto accident in Hendersonville, Tennessee, that left her injured and another person dead. 
Bowman was hit head-on in a two-car collision in December 2022, which resulted in the death of the other driver. The gospel singer suffered three fractured ribs, and she had to be taken to Skyline Medical Center for surgery to insert a plate and nine screws in her right tibia. She also underwent a complete reconstruction of her right knee. 
"I am grateful to the first responders and to the incredible doctors, nurses and staff at Skyline Medical Center for the exceptional care that has been shown to me and my family," she told CP at the time. "I am forever humbled by it all. In spite of the challenges that lay ahead, my faith is strong because I know the hand of God will not lead me where His grace will not keep me. My prayers go out to the family of the gentleman who lost his life in the accident."
The Christian singer released a video on social media in December after the accident, saying that she believes in "specific prayers." Bowman and her family asked for people to pray that the singer's bones would "heal quickly" and for her to be able to walk again soon. 
Fittingly enough, Bowman released her first solo album in October 2022 titled Songs That Pulled Me Through The Tough Times. The album includes the titles "God Leads His Dear Children Along," "He's My Guide" and "The Good Shepherd." 
In an interview last year with Mark Lowry about the new album, the gospel singer said that her family has been transparent about their struggles with addiction, mental health and other issues. Bowman recalled that she had started to think about the songs that had helped her through difficult times in her life. 
"And so I made a 14-song record and did not write one of the songs on this," she said. "These are songs I go to when I need lifting up in hopes that these will also be those kinds of songs for other people."