Assaults on Religious Freedom 'Worsening' Worldwide, Says U.S. Annual Report
Assaults on Religious Freedom 'Worsening' Worldwide, Says U.S. Annual Report
More and more Christians worldwide are being subjected to "blatant" and "frightening" assaults, including the "slaughter of innocents," an annual U.S. government report declared.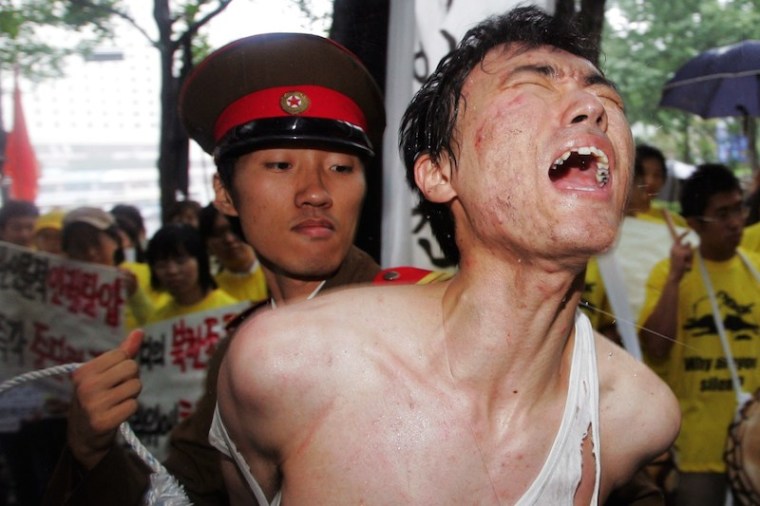 The U.S. Commission in International Religious Freedom (USCIRF) sounded the alarm about the "worsening" state of affairs for religious freedom across the globe in its report for this year, the Christian News Network reported.
The report, released on Wednesday last week, urges the U.S. Department of State to designate 16 more nations as Countries of Particular Concern (CPC), citing particular instances in those countries that merited their inclusion in the list.
"Overall, the Commission has concluded that the state of affairs for international religious freedom is worsening in both the depth and breadth of violations," said USCIRF Chairman Thomas Reese in a statement.
"The blatant assaults have become so frightening—attempted genocide, the slaughter of innocents, and wholesale destruction of places of worship—that less egregious abuses go unnoticed or at least unappreciated," he pointed out.
Kristina Arriaga de Bucholz, a USCIRF member, said during a panel discussion on Wednesday in Washington D.C. that the commission "specifically name names so that those stories are lifted and people gain the strength that they need in order to continue fighting for their faith," CBN News reported.
The commission urged the State Department to designate six nations—Russia, Central African Republic, Nigeria, Pakistan, Syria, and Vietnam as countries of concern.
The commission blew the whistle on Russia due to worsening religious freedoms in that country, which became even more evident with the recent ban of Jehovah's Witnesses.
Once again, North Korea topped the USCIRF list of countries with the most repressive regimes, noting that freedom of religion is non-existent in that communist nation.
North Korea is also Number 1 on Open Doors USA's World Watch list of the top 50 Christian-persecuting countries in the world.
The Commission urged both Congress and the Trump administration to continually speak up about religious freedom abuses around the world, both in public and in private meetings.
"You cannot have religious freedom without the freedom of worship, the freedom of association, the freedom of expression and opinion, the freedom of assembly, protection from arbitrary arrest and detention, [and] protection from interference in home and family," the report states.