'Bible Answer Man' Shares Dire News: Tumors Have Spread Throughout His Body
'Bible Answer Man' Shares Dire News: Tumors Have Spread Throughout His Body
Christian radio host Hank Hanegraaff says he has been hit with "the force of a sledgehammer" by the latest update given by his doctor regarding his battle with cancer.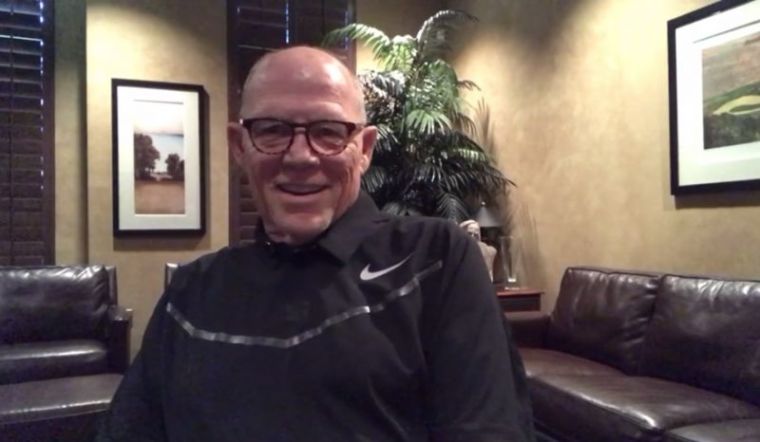 In a Facebook video post on Monday, Hanegraaff, also known as the "Bible Answer Man," said according to his doctor, his tumors have spread throughout his entire body.
"He [the doctor] told me that I had tumors throughout my entire body. He started talking about tumors in my neck, under my armpits, in my lungs, in my stomach," Hanegraaff said.
"The more he talked, the more vacant I felt. At the time I had no frame of reference whatsoever what it meant," he said of his talk with his doctor.
Hanegraaff appeared more hopeful when he made his last health update earlier this month, telling his supporters then that mantle cell lymphoma, the cancer he was diagnosed with, is rare but treatable through chemotherapy.
On Monday though, Hanegraaff said with a resigned tone that "the reality is really setting in for me."
He said his doctor warned him that his days from hereon would be tough, although it's not yet "the end of the world."
Hanegraaff recalled his meeting with a cancer survivor, who told him that her illness brought her closer to Jesus. He said the woman, who also had mantle cell lymphoma, told him: "Hank, I would not replace my experience. It was tough, but I would not replace it for anything. In fact, I would go through it all over again."
He said that encounter encouraged him.
Despite his doctor's grim prognosis, Hanegraaff said he remains optimistic that "God will give me years to continue to do His work."
CP earlier reported last week that Hanegraaff asked for prayers from his social media followers—but "not necessarily" for his healing.
Also in a Facebook video blog, he said although he is hoping for a miraculous healing, he is praying for God's will to be done.
"I would love very much for God to work a miraculous healing in my life; I certainly know our Lord is fully capable of fulfilling that," he said.