Christian Firefighter Heads to Court After Claiming He Was Fired for Sharing His Faith
Christian Firefighter Heads to Court After Claiming He Was Fired for Sharing His Faith
A Christian firefighter is taking his fight for religious liberty to the Supreme Court of Washington state after the court agreed to review his case.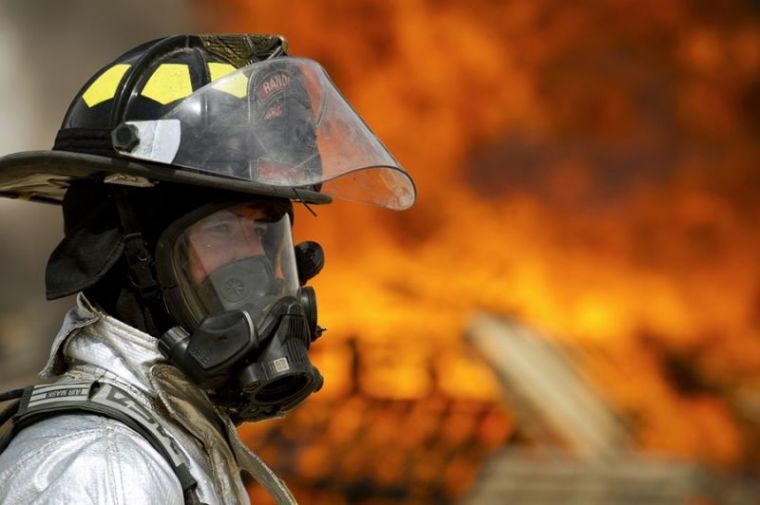 Capt. Jon Sprague says he was fired from his post at the Spokane Valley Fire Department (SVFD) in 2012 for sharing his faith to fellow firefighters via email, The Spokesman-Review reported.
Sprague said the Supreme Court's decision to review his case doesn't really surprise him. "I've known all along that we've had a solid case," he said.
His attorney, Matt Albrecht, also feels optimistic that the Supreme Court will find in favor of his client, saying there must be "some reason" why they want to review the case.
Sprague is being supported by the Pacific Justice Institute (PJI), a non-profit legal defense organization specializing in the defense of religious freedom, parental rights, and other civil liberties.
Sprague incurred the ire of the fire department after he led the Spokane County Christian Firefighters Fellowship group and sent numerous emails with Scripture references to fellow firefighters using the department's email system despite being told not to.
He was disciplined for it several times before he was dismissed in 2012.
PJI filed a legal brief on Sprague's behalf, arguing that the fire department fired him because he had expressed religious views.
"His offense was failing to self-censor his religious expression, which the SVFD called insubordination and unbecoming conduct," PJI said in a press release.
After Sprague's dismissal was upheld by the department's Civil Service Commission, the firefighter then filed a lawsuit against the department in Spokane County Superior Court. In the lawsuit, Sprague argued that the department had violated his First Amendment rights by restricting his emails and not other messages that were also not work related.
However, a judge dismissed the lawsuit on a technicality, ruling that Sprague should have appealed the commission's decision and not filed a lawsuit.
The Washington state Court of Appeals upheld the County Superior Court's decision.
However, Sprague was encouraged when Judge George Fearing filed a lengthy dissent arguing that the health and wellness emails the department sent out to its personnel were not much different than the ones Sprague sent.
"The Spokane Valley Fire Department had no compelling, let alone important, interest in restricting Jonathan Sprague's speech," Fearing wrote.
PJI then filed a friend-of-the-court brief with the Washington Supreme Court, which agreed to take up the case.
"Our first responders need all the encouragement they can get. They certainly should not be fired for their religious expression," said Brad Dacus, PJI president. "This was a miscarriage of justice that we hope the Washington Supreme Court will rectify."