Christian Ministries Find Ways to Bring Food to Starving North Koreans; Chinese Troops on Border Ready to Move Amid Tensions
Christian Ministries Find Ways to Bring Food to Starving North Koreans; Chinese Troops on Border Ready to Move Amid Tensions
Local missionaries have found ways to get food aid to the starving people of North Korea many of whom have reportedly been forced to eat grass to survive while others are dying of hunger.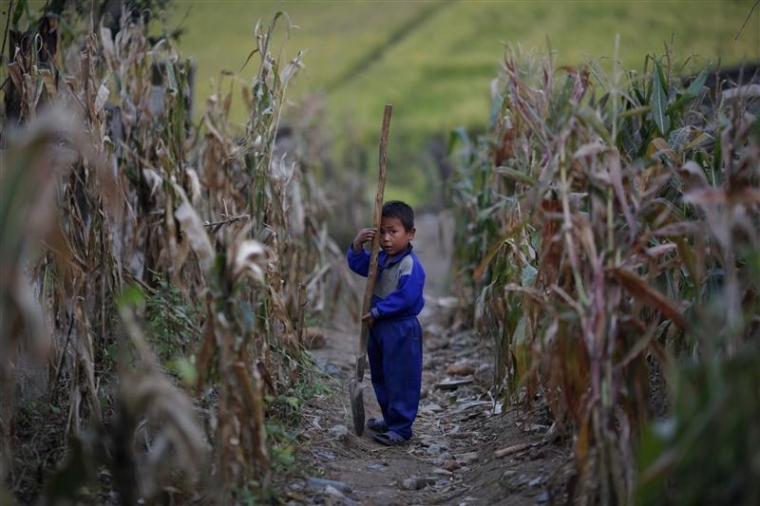 Christian ministries based both inside North Korea and China have told Christian Aid Mission harrowing accounts of the sufferings being endured by the North Koreans and the high tension along the border.
The leader of an indigenous ministry reported that Chinese soldiers are near the border, ready to rush in should the regime of Kim Jong-un fall, as tension continue to rise after yet another missile test in the past week by the rogue regime.
The ministry leader said suspicion is spreading on the Chinese border and within North Korea that the regime has become shaky, which explains the presence of Chinese forces near the border to prevent South Korea and the United States from filling any power vacuum.
The missionary also reported that North Koreans "have nothing to eat" since "their grains have run out" because of the extended winter in their area.
His statement was corroborated by the director of an indigenous ministry on the North Korean side of the border who reported cases of deaths due to starvation.
"Now our missionary sees there are so many people on the mountains picking up that grass because they are so hungry right now," the director said.
Fortunately, the local missionaries have been able to find ways to transfer nearly 1,500 tons of donated corn to starving North Koreans.
"If we send rice, their officials and other powerful people will take it," the ministry director said. "That's why we decided we'd send corn. This corn they don't eat; only the poor people or farmers eat corn."
On Saturday, U.S. Defense Secretary Jim Mattis ratcheted up the tension, saying that North Korea presents a "clear and present danger" to the United States, CBS News reported.
Speaking at an international security conference in Singapore, Mattis called North Korea an "urgent military threat," adding that its nuclear weapons program is "maturing as a threat to all."
"As a matter of national security, the United States regards the threat from North Korea as a clear and present danger," the Pentagon chief declared.
Later in an interview on CBS News' "Face the Nation" on Sunday, Mattis said "a conflict in North Korea ... would be probably the worst kind of fighting in most people's lifetimes."