Christian Wives Describe Torture of Their Husbands Locked Up in Chinese Prisons, Beg for U.S. Help
Christian Wives Describe Torture of Their Husbands Locked Up in Chinese Prisons, Beg for U.S. Help
Six Chinese Christian women made an impassioned appeal for U.S. assistance to help free their husbands who have been locked up in jail in China on false charges and without trial.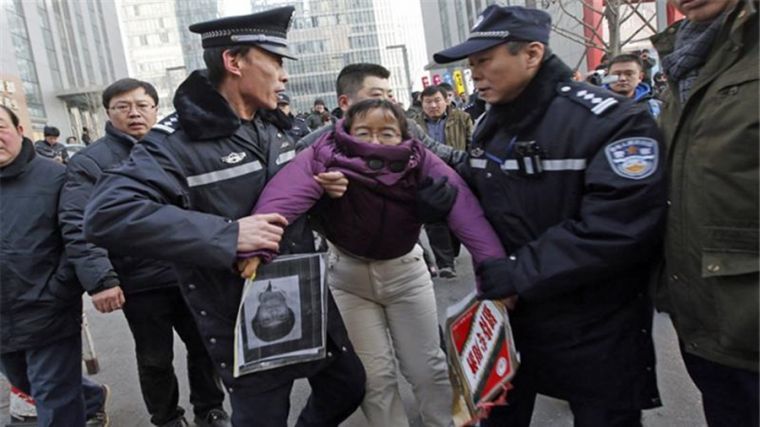 Testifying before Congress on May 18, the wives, two of whom spoke in a pre-recorded video, revealed the torture their husbands constantly endure in prison, and the emotional and physical toll of their imprisonment on their families, Christian Headlines reported.
The women appealed to the Trump administration to bring up their husbands' cases to Chinese President Xi Jinping.
During the hearing, the wife of Christian lawyer Li Heping, who was recently reunited with her husband, told lawmakers in a video message that her spouse has already suffered two years of torture in a Chinese prison, adding that this has made him look 20 years older.
Li's wife, Wang Qiaoling said officials drugged her husband while in prison, forcing him to take "hypertension medicine" even when he was not suffering from hypertension. After he was forced to swallow the drug, Li experienced muscle pains, lethargy, and blurred vision. Wang said the forced medication on her husband went on for 22 months.
The jail guards used other torture methods on Li, including placing him in shackles in such a way that he would not be able to stand up straight.
The other women also described the torture their husbands underwent inside Chinese prisons.
Rep. Chris Smith, R-N.J., co-chairman of the Congressional-Executive Commission on China, said the panel would request President Trump and Vice President Mike Pence to personally meet with the Chinese detainees' wives.
Smith also acknowledged the possible harm that could befall the concerned prisoners in China after their wives spoke at the hearing.
"We will monitor to ensure that because they have spoken out boldly and in an open forum like today that any further retaliation against their husbands or members of their family will be watched closely," the Republican lawmaker said.
Meanwhile, authorities in China's Guangdong province have intensified the crackdown against unregistered house churches, exerting pressure on one landlord to close his property and throw out the congregation gathering there, China Aid reported.
It was not the first time that the landlord of Guangfu Church had been subjected to coercion by the authorities. This time, the landlord couldn't afford anymore to refuse the order and was forced to send a notice to the pastor of the church, Ma Ke, declaring that the contract had been terminated and ordering him to move out.
China ranks 39th on Open Doors USA's 2017 World Watch list of the top 50 countries where Christians face extreme persecution.