'Fallout 4' DLC Trailer Provides More Info Prior to Automatron's Release Date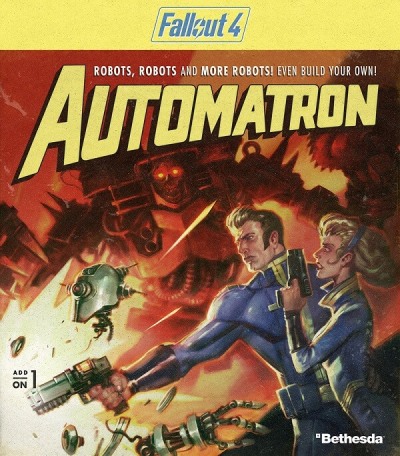 Bethesda is preparing for the launch of the new "Fallout 4" DLC, Automatron. The upcoming add-on content received a trailer on Friday that reveals a little bit more information about what the DLC will be about.
The official trailer (below) comes several days before Automatron's release date, which the publisher has revealed to be next week, specifically March 22. It provides players with a preview of the brand-new content that's coming very soon. In particular, the trailer offers a sneak peek at how "Fallout 4" players will be able to design, create, and customize their own robots.
As given away by the DLC title, Automatron focuses on robots. Players will face a new enemy who uses evil mechs to terrorize settlers. This new foe is called the Mechanist and his army of evil robot minions includes one "devious Robobrain." To defeat the Mechanist, players will need to build their own robots which will be fully customizable from weapons to limbs and even voices.
Automatron is the first of three planned expansions releasing from this month until May. The first DLC seems to be a mid-sized expansion, according to Metro. It will be followed by the smallest DLC of the bunch, Wasteland Workshop, in April and then in May will come what the publisher calls "the largest landmass Bethesda Game Studios has ever created for post-release content." Wasteland Workshop will adding more content to settlements, while Far Harbor will be taking players to Maine for a detective stint.
"And that's just the beginning, with even more add-ons coming later in 2016," Bethesda's Global Community Lead Matt Grandstaff said on the Sony PlayStation Blog on Monday. "Stay tuned for more details on free updates like Survival Mode and the Creation Kit, which will allow you to create mods on the PC and then share and play them across all platforms, including PS4."
Grandstaff also announced that select PS4 players will be invited to beta test the new DLC before it releases. The participants will be chosen from those individuals who registered for the beta through Bethesda's official site.
The "Fallout 4" DLC Automatron will be available on Tuesday to Xbox One, PS4, and PC players. The DLC costs $9.99.