Family of Young Woman Lost in Montana Wilderness Turns to Prayer — 6 Days Later, She's Rescued Unharmed
Family of Young Woman Lost in Montana Wilderness Turns to Prayer — 6 Days Later, She's Rescued Unharmed
For six days, 23-year-old Madeline Connelly had to fend for herself and her dog Mogi after they got lost in the cold Montana wilderness without food or shelter and in "treacherous weather."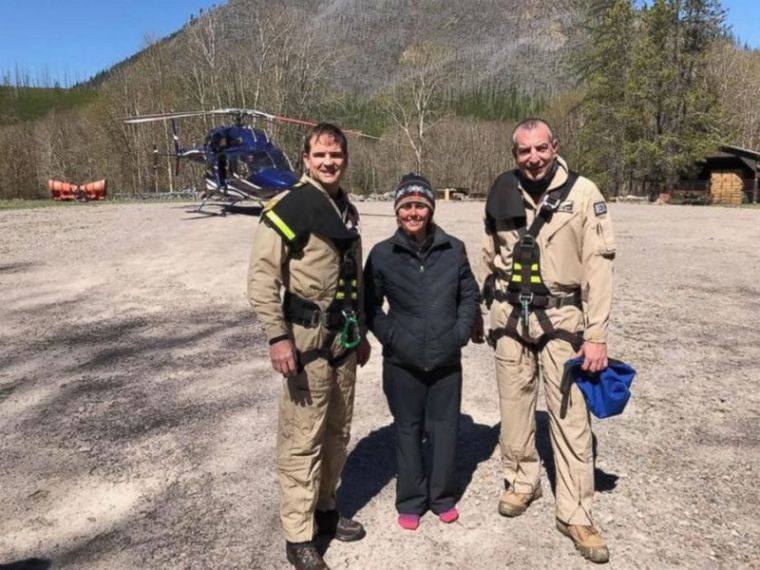 However, her family didn't panic. They prayed, never losing faith that she would eventually be found and rescued, according to Faithwire.
Madeline's mother Laura said their hopes were raised by the support they received from the local community in Montana and back home in Illinois, just outside of Chicago, where prayer vigils were held for her daughter's safe return.
Madeline's "adventure" began on May 4 when she went to visit her uncle in Montana on her way to a new job in Alaska. She decided to go on a hike at Great Bear Wilderness near Glacier National Park with her dog, Mogie, ABC 7 reported.
Three days after she failed to return home, the police launched a full-scale search by air and land. The search intensified after grizzly bear tracks were found in the area.
Rescue workers used horses, search dogs and infrared cameras.
Finally six days later on May 10, the authorities informed her family that she and her dog had been found "uninjured" but "tired and hungry," five miles away from her car in a heavily wooded area.
Madeline was seen smiling with first responders as they airlifted her to safety.
Her mother said finding her was the "best Mother's Day gift ever."
Madeline later told KTMF-TV how she got lost: She took a wrong turn on her way back to her car and got lost trying to find her way back.
Madeline told KTMF that she and her dog survived despite having no food for six days. However, she was able to find fresh water, which sustained them.
"All I had was overalls, a sweater with a hood, a T-shirt, my dog's leash, my dog and my car keys," she said.
She said she slept under trees to protect herself from the "treacherous weather."
Her rescuers said she must have hiked about 10 miles each day.
Madeline said getting lost was just a "huge mistake."
"I feel like an idiot, honestly," she told KTMF.