'Jesus He Will Help You': 6-Year-Old Boy's Plea to Stop the Killings Touches Hearts of Gang Members
'Jesus He Will Help You': 6-Year-Old Boy's Plea to Stop the Killings Touches Hearts of Gang Members
A video message for an end to gun violence from a six-year-old boy is touching the hearts of even gang members, so much so that it has stopped them from pulling the trigger on their intended targets.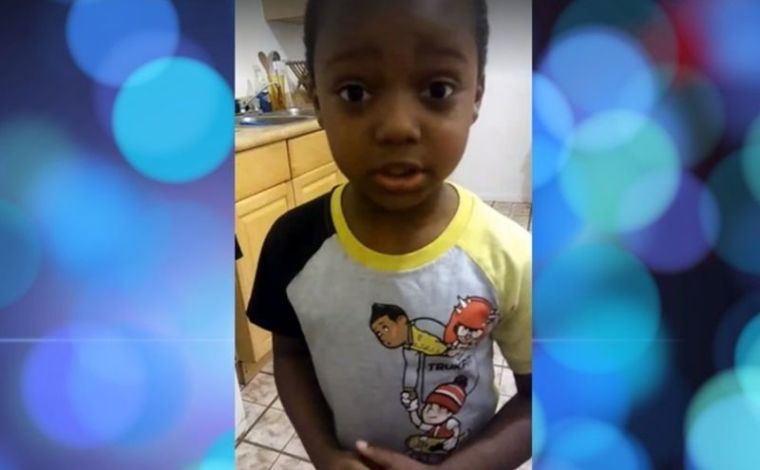 In the Facebook video posted by his mother, Jeffrey Laney says he feels "bad about people killing each other," earnestly pleading to people with guns to "stop killing each other."
Jeffrey, a kindergartner from St. Louis, Missouri, made the impassioned appeal after his mother's 16-year-old-cousin, Taylor Simpson, was killed in a drive-by shooting last month, CBN News reported.
"Jeffrey saw me really sad when my cousin died," LeeLee Cheatham, Jeffrey's mom, told Fox News. "I didn't know he remembered or even listened when I talked about the death of my cousin."
Cheatham posted the video on her Facebook page, which has gone viral with over 355,000 views.
On Friday, the video even caught the attention of U.S. Attorney General Jeff Sessions, who held a press conference to talk about the appeal made by the boy from Missouri, according to the BBC.
In the video, Jeffrey admits that "I'm scared to die."
"All these people are hurting and killing each other," the young boy says. "We need to stop this."
Jeffrey urged gang members to turn to Jesus.
"Jesus he will help you," he says. "He's gonna help you. He'll make sure you're alright."
"God He loves you, all of his heart. God will die for you 'cause God loves you," he says.
Cheatham said the video has attracted numerous positive responses, none more significant than the ones made by a number of admitted gang members.
"A man in Birmingham (Alabama) reached out to me and told me he didn't shoot someone in retaliation after seeing my son speak in the video," the mother told Fox News.
Cheatham said a member of the notorious gang The Crips wrote her a message on Facebook, saying: "Saw video & it touched me since I have kids but also very active Crip member with ties for very long time."
"My son is touching active gang members," Cheatham said.