Microsoft adds 'Frogger,' 'Galaga Legions DX' to Xbox One Backward Compatibility
Microsoft adds 'Frogger,' 'Galaga Legions DX' to Xbox One Backward Compatibility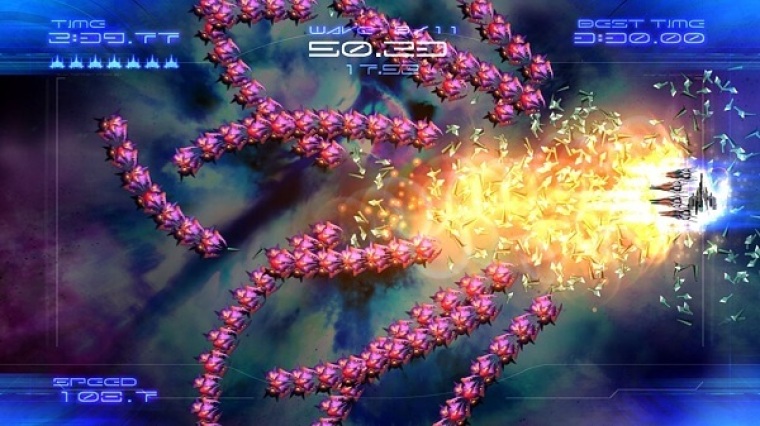 A pair of arcade games joined the Xbox One Backward Compatibility library on Saturday. These are Konami's "Frogger" and Bandai Namco's "Galaga Legions DX."
"Galaga Legions DX" was released in celebration of the franchise's 30th anniversary. It's a sequel to 2008's "Galaga Legions." "Galaga Legions DX" joins the original "Galaga" game in the Xbox One backward compatible catalog.
Meanwhile, "Frogger" is an arcade game that tasked players to help frogs cross a busy street and a dangerous river to their homes. The game features Versus Speed, Co-op, and Versus Head-to-Head multiplayer modes. "Frogger" is the second title from Konami to become backward compatible. Microsoft added "Castlevania: Symphony of the Night" in March.
Both of these games are considered arcade classics. They will join the more than 160 Xbox 360 titles that are already available for Xbox One gamers to play with. Those who already own any or both of these games should find them at the Ready to Download area of the My Games and Apps section of the Xbox One. Otherwise, gamers can also buy them from the Xbox store.
"Galaga Legions DX" and "Frogger" wrap up last month's additions. Also joining the Xbox One Backward Compatibility program last week were five classic arcade games: "Altered Beast," "Comix Zone," "Double Dragon: Neon," "The Cave," and "Ghostbusters: Sanctum of Slime."
So far Microsoft has been adding new titles to the service at least on an almost weekly basis. However, Xbox One gamers are still waiting for the big games to arrive. These include "Call of Duty: Black Ops," "BioShock Infinite," "Red Dead Redemption," and "Skate 3." Microsoft has confirmed it is working on bringing the trio to the program. However, there's no set schedule or time frame as to when they will become available for Xbox One owners to play with.