Missouri Officials Reject Atheist Demands to Remove Cross Display in Public Park As Residents Urge Them to 'Stand Strong'
Missouri Officials Reject Atheist Demands to Remove Cross Display in Public Park As Residents Urge Them to 'Stand Strong'
Residents have been pouring messages of support to their local officials in Missouri after they rebuffed a demand letter from a prominent atheist organization calling for the removal of a giant cross display at a public park.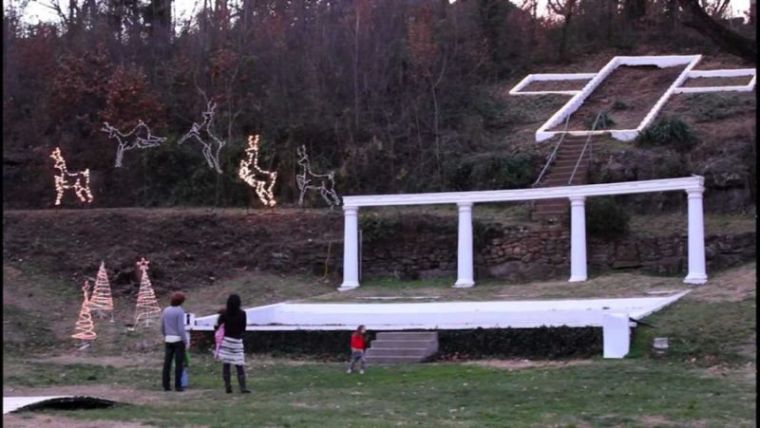 Mayor Ben Baker of Neosho, Missouri said the city council has decided to reject the demand made by the Freedom From Religion Foundation (FFRF), the Christian News Network reported.
The FFRF earlier sent a letter addressed to Neosho mayor's office, stating that it had been informed by a complainant that a cross figure lies on the side of a hill in Big Spring Park.
The atheist watchdog claimed that the figure violates the U.S. Constitution, contending that its public location suggests the government endorses Christianity.
The FFRF said the cross was an affront to those who are not Christian. "The cross has an exclusionary effect, making non-Christian and non-believing residents of Neosho political outsiders," it said.
It demanded that the cross be removed from the park or moved to private property.
Upon learning of the FFRF's demand, residents of Neosho started calling their officials, imploring them not to yield to the atheist group. They noted that the cross has been in place since 1930 without complaint.
"In fact, all day today I got texts and messages and e-mails and calls saying, 'Stand strong. Keep the cross,' and so that's what we're going to do," Mayor Baker told Action 12 News.
City council members agreed with their mayor as they voted to keep the cross at the park.
The FFRF earlier succeeded in causing the removal of a 14-foot granite cross in a California public park.
The organization sued the city of Santa Clara in April 2016 after failing for four years to persuade the city to remove the cross from Memorial Cross Park without litigation.
Santa Clara officials eventually gave in to the demand to remove the cross and donated it to the Catholic Santa Clara University.