Pakistani Christian Children Express Fearless Faith Despite Dangers All Around
Pakistani Christian Children Express Fearless Faith Despite Dangers All Around
In Pakistan where Christians face extreme and violent persecution, two young siblings are showing that despite the constant dangers they face, minority Christians in the Muslim-majority nation remain steadfast in their faith.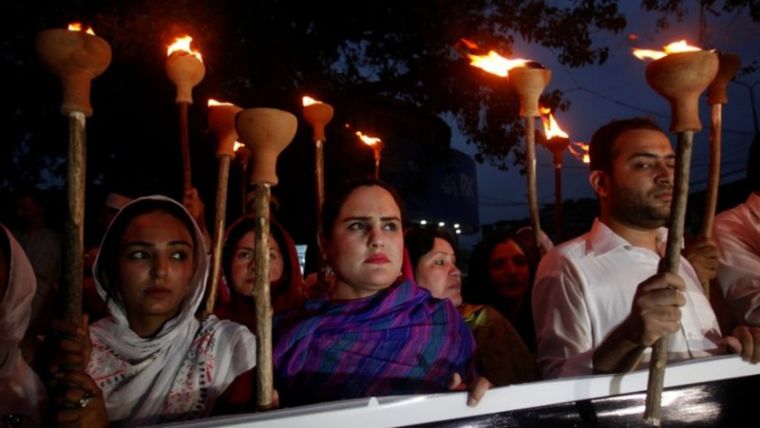 In a recent report, Open Doors USA put the spotlight on Meeral, a "vivacious" six-year-old girl, and Shazi, her protective eight-year-old brother.
Their unnamed father is involved in Christian pastoral care whose faith has been toughened by years of threats and danger, according to the Christian persecution watchdog.
Meeral has shown extraordinary courage. Last year, she was quoted as saying that she would give her life for Jesus if she had to. "After all, He did the same for me!" she exclaimed.
One time, Meeral came home from school limping. When asked what happened to her, she quickly answered, "It's okay—a boy hit me because I am a Christian. He does not like Christians, but...papa reminded me Jesus was also hit and wounded, and even killed—so it's okay."
Shazi, on the other hand, looks mature for his young age. He said he has already decided to become a "soldier for Jesus" when he grows up.
"I wanted to be a soldier in the Pakistani army, but I do not want to pray to the Muslim Allah," Shazi said. "I do not want to agree that Mohammad is the last prophet. But then I could be arrested for blasphemy!"
Meeral butted in, saying she wants to be a doctor. "When Shazi comes home wounded, I want to fix him and all the dying people in the world," she said.
Shazi said he is concerned with her sister's quick temper when it comes to Jesus and her faith.
He warned her: "It is good to have such a strong faith, but we must be cautious. These days, anyone can turn our words around, and take us and our parents to prison for saying something about the Prophet Mohammad. There are so few Christians in Pakistan that I am sure some of us are needed outside the prisons."
Meeral had the last word: "That means the best churches must be inside prison!"
The two siblings' show of their unflinching Christian faith appeared to reflect the statement made last month by Archbishop Sebastian Shaw OFM of Lahore.
In a Breitbart News report, Shaw was quoted as saying that, "children should have a good knowledge of their own religion."
He explained why: "If we talk to people for interreligious dialogue, one has to know about his or her own religion. Otherwise, [the dialogue] turns into debate, and debate ends in enmity and sour relations."
Shaw noted that although Christians comprise a "very small minority" in Pakistan, "we are very strong in faith and very loyal and faithful to the country."
He pointed out that there are Christians in Pakistan's army, judiciary, schools, and hospitals, "all working for the progress and fortification of Pakistan."
Shaw urged Christians to practice Christianity, including acts of charity, towards all people to show Pakistani Muslims that there is no need to fear or attack Christians.
He said Christians should always remember "the two F's: don't live in fear, and do not fight."
"Jesus gave us a new commandment: love one another," he said. "We should have a point of view of the world that we are not here to fight with anybody and we are also not here to live in fear. We are here to respect ourselves and respect other people."
Open Doors places Pakistan at No. 4 on its 2017 World Watch list of the top 50 Christian-persecuting countries in the world.