Pokemon X and Y Leaks: Broken Street Date Purchase Reveals 700 Total Pokemon
Pokemon X and Y is slated for a October 12 release, but it appears a few copies of the game may have been broken the street date and is making the rounds.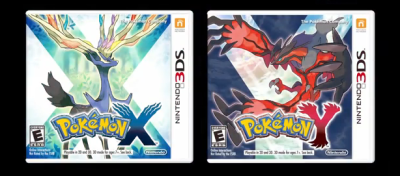 Kotaku reported that an "individual" was leaking images of the games on his website, but soon took them down.
According to the report, this person said they decided to take the pictures down and return an early copy of the game to keep himself and a video game shop friend out of trouble.
"Nintendo flew a representative out this afternoon and went to the local game shop where I picked up X. The Nintendo rep had said heads were rolling at Nintendo because of the leaks. I gave up my copy of the game to try and help keep the local game shop out of trouble and to keep my friend from losing his job," said the person on their site according to Kotaku.
He initially posted before the detailed explanation, "I no longer have the copy of PokemonX so I can't leak anymore details than what I already have."
The gamer also revealed that there will be 700 Pokemon in the new game.
Pokemon X and Y will be the first game in the series that will be released simultaneously around the globe.
"Until now, the pattern has been to release games overseas a few months after the games have come out in Japan," said Pokemon's Tsunekazu Ishihara in an interview with Weekly Famitsu.
The game is always released first in Japan, and then comes over to the states and the rest of the world later. Now, with the world wide release, Nintendo feels everyone will appreciate the level playing field, and no one will be left behind.
Another factor about the delayed releases was the international online game play. A lot of times the Japanese gamers had the upper hand against others because they had the game first. Also, Japan, had the opportunity to spoil some key factors in the game for others playing.
"By releasing [Pokemon X and Y] simultaneously and allowing players around the world to enjoy the game on an equal stage, even I can't fully anticipate the outcome, and I'm looking forward to seeing the results," Ishihara continued. "I believe that Pokemon has always been 'a tool to connect people,' so it's interesting to see how playing the game evolves in areas – including the release timing – and how word spreads through the media comparatively."
The game will be released in seven languages on Oct. 12 for the 3DS.
Pokemon X and Pokemon Y Mega Charizard X Trailer