Pokemon X and Y Release Date: Broken Street Dates Plague Launch, Available One Day Early in UK
Pokemon X and Y launches Saturday for the Nintendo 3DS and already there have been a few blips in the system as early leaks and broken street dates have plagued the release.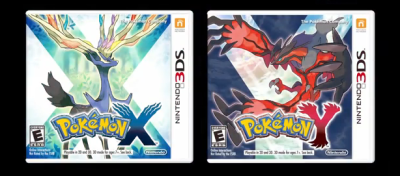 While Nintendo and Game Freak worked meticulously to have a worldwide launch time, retailers in the UK and a few places online broke street date in a "He did it first" type of barrage.
While American audiences have to wait until retail stores open up in the morning, unless they are at the midnight launch event party at the Nintendo World Store in NY, gamers in the UK can pick the game up early.
The largest UK electronics retailer, GAME, began selling X and Y early because other stores broke street date and they wanted to keep up.
"BREAKING NEWS: We have been given the all clear to sell Pokémon X & Y from today! Pop down and get yours a day early!" Tweeted a GAME store.
A gamer for Godisageek.com was able to to question one of the GAME store's managers to find out why they were selling games so freely without a mention of the broken release date.
"Some of the major supermarkets decided they were going to sell a day early, which resulted in everyone else following suit," the unnamed manager said. "We got in this morning and had to rush around to get all the copies out of the boxes and ready to sell, just so that we don't lose out on business. We weren't the only ones either, it appears both CEX and HMV have done the same."
Nintendo had a few problems in Brazil as well, according to Escapist Magazine. So many copies of the game were being sold in Brazil that Nintendo issued a pamphlet along with a threat to not send retailers future titles until after its release.
Other people in the online community cited they picked up their copy at Toys R Us or at an online retailer.
Nintendo World in New York City will be open 21 straight hours starting at midnight to ensure everyone gets a copy of the game. They have been running an assortment of parties and giveaways to celebrate the game.
Nintendo's goal of having a worldwide simultaneous release date was not 100 percent carried out, but they were close. Early reports indicate only the UK and Brazil have had the problems, so most of the rest of the world has kept the game under-wraps.
"By releasing [Pokemon X and Y] simultaneously and allowing players around the world to enjoy the game on an equal stage, even I can't fully anticipate the outcome, and I'm looking forward to seeing the results," said Tsunekazu Ishihara, an executive for Pokemon. "I believe that Pokemon has always been 'a tool to connect people,' so it's interesting to see how playing the game evolves in areas – including the release timing – and how word spreads through the media comparatively."
Pokemon X and Y is one of the most highly anticipated games of the year, and being heralded as the best in the series. Saturday's launch will also see Nintendo offer new handheld, the 2DS.
Pokemon X and Pokemon Y Mega Charizard X Trailer