'Spider-Man' Spinoff 'Silver & Black' Has a Script from 'Captain Marvel' and 'Barbie' Writers
'Spider-Man' Spinoff 'Silver & Black' Has a Script from 'Captain Marvel' and 'Barbie' Writers
The screenplay to "Silver & Black," the "Spider-Man" spinoff, is finally finished. "Captain Marvel" writer Geneva Roberston-Dwore and "Barbie" writer Lindsey Beer penned the script that Gina Prince-Bythewood ("The Secret Life of Bees") will translate and direct on the big screen.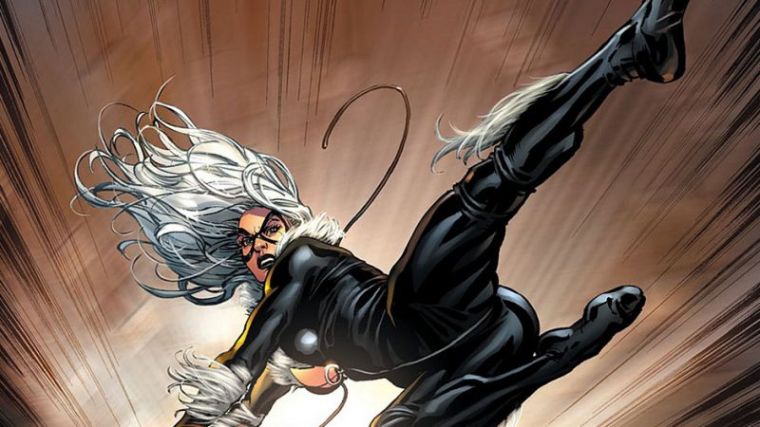 According to reports, the director is doing some polishes to the script before submitting it for final approval to the studio. Sony's Amy Pascal and Matt Tolmach are producing the spinoff movie.
"Silver & Black" is based on the "Spider-Man" comic book characters Silver Sable and Black Cat. Tom DeFalco and Ron Frenz created Silver Sable for Marvel in 1985 but the character has never been depicted on screen. She is a mercenary leader who gathers support from war criminals.
Black Cat, on the other hand, is more popular in the "Spider-Man" comic franchise. She is a cat burglar whose alter ego is Felicia Hardy.
Actress Felicity Jones played the character in the 2014 film "The Amazing Spider-Man 2" that starred Andrew Garfield. Sony originally planned to develop a film focusing solely on Black Cat with director Sam Raimi as a follow up, but the project was scrapped.
In March 2017, Sony announced its plans to develop "Silver & Black" for the big screen. The studio tapped "Thor: Ragnarok" writer Chris Yost to polish the script that "Westworld" co-creator Lisa Joy first wrote. Sometime, however, Robertson-Dwore and Beer were brought in for the project to replace Yost.
"Silver & Black" is the second live-action spinoff movie that the studio confirmed after "Venom" with Tom Hardy. Sony, however, clarified that its "Spider-Man" spinoff movies have no actual connections to the rebooted franchise with Tom Holland as Spider-Man/Peter Parker.
This will be the first genre movie for Prince-Bythewood. Beer, on the other hand, worked with Holland in "Spider-Man: Homecoming," while Robertson-Dworet is at home with genre films as she also co-wrote the upcoming "Tomb Raider" reboot with Alicia Vikander.