Trump Takes Pro-Life Campaign Worldwide By Closing International Abortion Funding Loophole
Trump Takes Pro-Life Campaign Worldwide By Closing International Abortion Funding Loophole
U.S. President Donald Trump has just taken a huge step in expanding his pro-life campaign worldwide by closing the funding loophole that abortion providers have been using to avail themselves of U.S. government aid.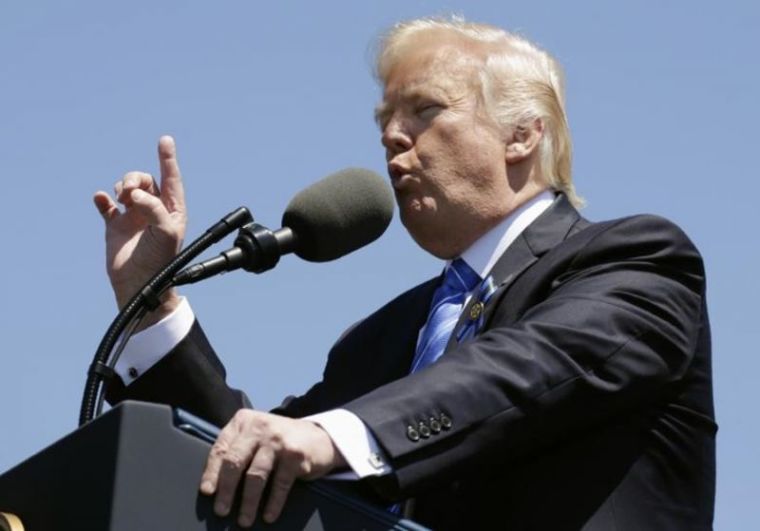 The so-called Mexico City policy initiated under the administration of then President Ronald Reagan bans U.S. funding only to groups that perform or promote abortion such as International Planned Parenthood Federation (IPPF) and Marie Stopes International, Christian Headlines reported.
According to Lisa Correnti of the Center for Family & Human Rights, the policy change was necessary to cut U.S. funding for all international abortion, since abortion giants such as IPPF and Marie Stopes International are no longer the only groups providing abortion around the world.
"It's been institutionalized, so it's coming through many different agencies and departments. That is the reason why it had to be extended across all global health," she told Christian Headlines.
The new rule will now cover organizations that offer health programs for HIV/AIDS, maternal and child health, and malaria treatment, in addition to family planning and reproductive health.
About $8.8 billion in U.S. funds will fall under the expanded rule, called "Protecting Life in Global Health Assistance," according to a senior Trump administration official.
Critics blasted the change, saying this will force groups that offer abortion as part of family planning services and reproductive health to choose between funding and ending their services, the Washington Examiner reported. With these groups gone, mothers seeking abortion may be forced to resort to unsafe abortions, they said.
"This draconian policy has been devastating for the millions of women in developing nations who rely upon NGOs for essential healthcare services," said Vicki Saporta, president and CEO of the National Abortion Federation. "In many countries, NGOs are the only healthcare providers in rural areas," she added.
Pro-life leaders disagree with the critics.
Catherine Foster, president and CEO of Americans United for Life, said the Trump administration's expansion of the Mexico City policy "means that our taxpayer dollars will be used to promote good health and life rather than abortion."
Susan B. Anthony List President Marjorie Dannenfelser pointed out that the executive order "does not cut a single penny from U.S. aid," explaining that it simply ensures that the American public's tax money is used by healthcare organizations that save lives, and not kill babies like what abortion providers do. Abortion is not healthcare," she underscored.
U.S. Rep. Chris Smith, R-N.J., also welcomed the change, saying, "This humane policy seeks to respect and protect the precious lives of unborn girls and boys from the violence of abortion."
Obianuju Ekeocha, president of Culture of Life Africa, also praised the new policy. "Contrary to what the abortion giants and their pro-abortion liberal friends are saying, this expanded Mexico City Policy will be welcomed across Africa," he said.