Video Urges Muslims to 'Worship Your God With Love, Not Terror, and Confront Your Enemy With Peace, Not War'
Video Urges Muslims to 'Worship Your God With Love, Not Terror, and Confront Your Enemy With Peace, Not War'
An Arabic media company has produced an anti-terrorism video that projects a refreshing view of Islam as a religion of peace.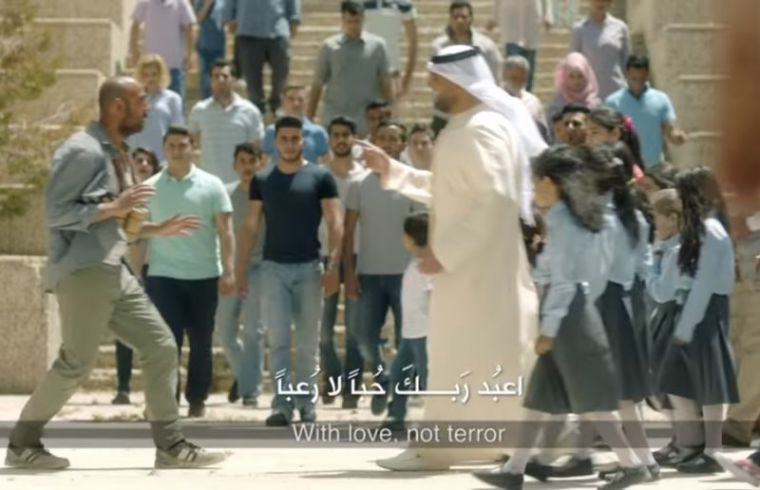 Released and posted on YouTube on Friday, May 26, the start of the Muslim holy month of Ramadan, the three-minute video produced by the Zain Group calls on Muslims worldwide to celebrate Ramadan with peace, not war, the Conservative Review reported.
The video, which has drawn over 4.5 million views so far, pleads with potential terrorists that killing people is not the way of Islam.
The production by the Kuwait-based media company provided a striking contrast to the calls made by the Islamic State (ISIS) on the eve of Ramadan for its followers to wage an "all-out war" during the holy month.
The ISIS call came a few days after the terrorist group claimed responsibility for the deadly May 22 suicide bombing at an Ariana Grande concert in Manchester, England, that killed 22 people and wounded dozens of others.
"Muslim brothers in Europe who can't reach the Islamic State lands, attack them in their homes, their markets, their roads and their forums," ISIS said in a message titled "Where are the lions of war?" and published on YouTube, according to The Telegraph.
The terrorist group defended its slaughter of children and teenagers, telling its followers, "Your targeting of the so-called innocents and civilians is beloved by us and the most effective, so go forth and may you get a great reward or martyrdom in Ramadan."
Countering the ISIS propaganda, the Zain Group video production shows a suicide bomber coming face to face with his "reanimated" victims, with real-life terrorist attack survivors among the actors.
The victims are shown confronting the terrorist inside a bus, which he intends to blow up.
"I bear witness that there is no God but Allah," the terrorist tells the passengers.
An older man stands up and responds: "You who comes in the name of death, He is the creator of life."
The victims then follow the terrorist on the streets, causing him to flee and fall on the ground as one of the victims extends a helping hand.
An accompanying tune then implores viewers, "Worship your God with love, with love not terror" and "Confront your enemy with peace, not war."
"We will encounter their hatred with songs of love from now until happiness," a message at the end of the video clip says.