Virginia Church Shows Love of Christ by Paying Students' Lunch Bills
A church in Virginia, known as The Mount, appears to have started a chain reaction of generosity among residents after it decided to pay the lunch bills of students in one school in the Chesapeake Public School District.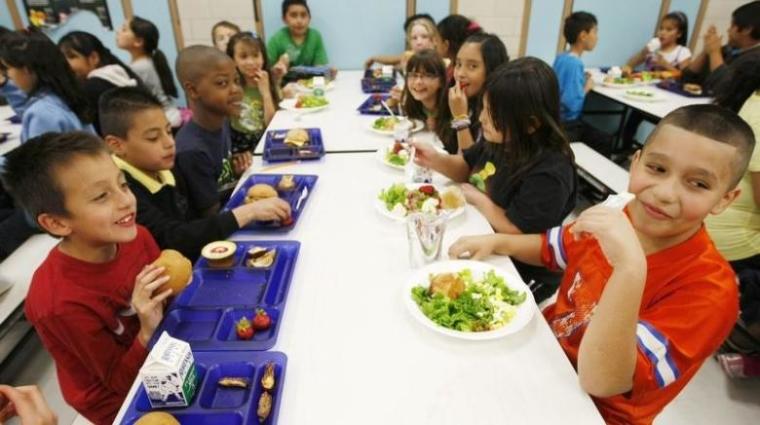 Bishop Kim Brown, the senior pastor at Mount Lebanon Baptist Church in Chesapeake, Virginia, said the church wanted to show the love of Christ to families in the local school district by giving them something that could ease their financial load, no matter how small, CBN News reported.
"It started with a tweet," Brown told the Christian news outlet. "The other day, my wife on her Twitter line, saw someone tweet out that it would be a good way of paying forward opportunities to bless other people by paying the delinquent lunch bill of young people in school."
The church then found out that some students at nearly 40 schools in the district had fallen behind in their school lunch payments.
Brown said they first made a small donation for one school. But their donations later grew to more than $4,100 for the entire district, helping dozens of students at every elementary and middle school in the area.
"This will literally zero out the balance of every elementary school student and every middle school student in the city of Chesapeake," Brown said.
He said all that the church was hoping was for a parent "down on their luck" to say, "Hey man, God thought enough of me to be able to put it in somebody's heart to take care of one of my obligations."
Brown said the initiative made by their church appeared to have caught on with other residents in the state.
He said one church member paid the lunch bills of some students at a school in another city. Another man in another part of Virginia also did the same.
"You're blessed to be a blessing so the greatest message is to never, ever discount anyone else's situation," Brown said. "If God is prospering you, blessing you, make sure... the world calls it paying forward; I think the Kingdom calls it the love of Christ."
Brown and his church have been the generous recipient of God's blessings. In an earlier report from CBN News, the bishop recalled that when he was installed as pastor in 1990, The Mount only had 75 members.
By 2015, the church had grown to more than 9,000, with sister churches in North Carolina and Virginia.
Brown and his family are also counting their blessings for being the recipient of a miracle from God.
In May 2015, Brown's family—his wife, daughter, son, daughter-in-law, and three-year-old grandson—survived a harrowing mid-air accident when the plane they were flying in caught fire.
Upon learning of his family's predicament after his wife texted him, Brown prayed hard for God to save his family.
"Lord that's my family," he prayed. "Guide the pilot, guide the plane, angels take care of my family."
Miraculously, the pilot was able to land the plane safely despite having one engine on fire.
The pilot later said that after 40 years of flying airplanes, he was delighted to be part of a miracle.
"It was like angels were just holding the plane up," he told the pastor.