Willow Smith Green Hair Stuns Fans at St Patrick's Day
Willow Smith, the daughter of actor Will Smith, has stunned fans by appearing with green hair.
Smith was seen out and about in New York City, shopping with mother, actress Jada Pinkett Smith this week. The 11-year-old singer, whose "Whip My Hair" track recently went into the top 40 in the charts, was seen wearing "an origami-style black jacket and carried a pricey Louis Vuitton bag, while classy Jada exuded elegance in a sleek white suit," Radar Online reports.
Some media outlets have suggested that Smith dyed her hair in celebration of St Patrick's Day which is celebrated this weekend.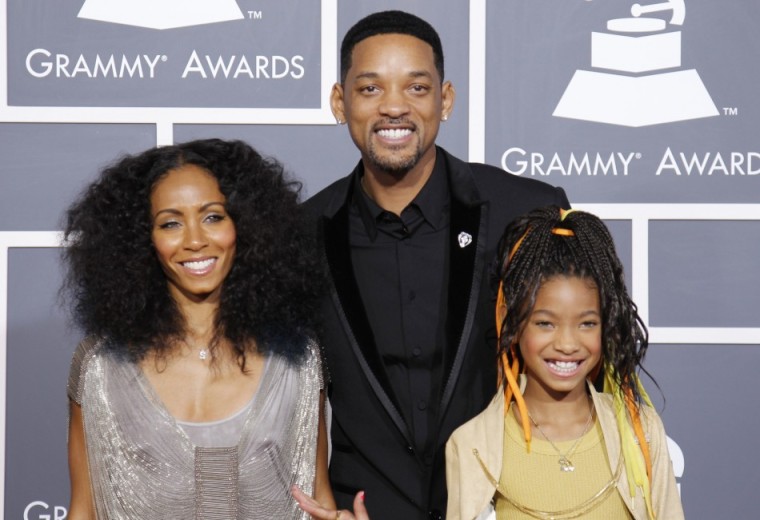 Smith was also wearing a pair of gravity-defying skeleton style shoes by Y3, which is in fact a collaboration brand between Adidas and Yohji Yamamoto.
The young starlet recently took to her Twitter account to post the following message: "I am regular person…. forget that… Nobody has a PICTURE PERFECT life… I am still just a child…"
Smith is being kept extremely busy with her music, as well as acting career, despite her young age, which would be a dream for many other young budding actors and actresses. However, Smith is also having to make compromises, and is growing up with a little less orthodox school life than most others her age. In fact she recently revealed that she is no longer attending school at all and that her education is struggling due to her busy schedule.
In an interview with The Sunday Times she said, "I never really get to go to school because I am always on tour, or with my father. There is a tutor most of the time, but usually I am working so I never get to do the lessons. The worst thing about math is all the kids are ahead of me because they go to school."