10 notable Christian figures who died in 2020
Ravi Zacharias – May 19, 2020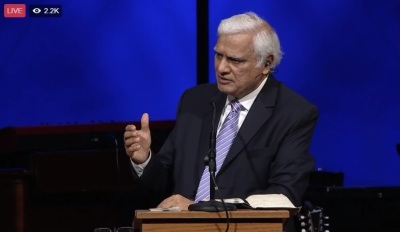 Prominent Christian apologetics author, radio personality, and speaker Ravi Zacharias died at age 74, following a lengthy battle with a rare form of cancer.
Born in India, Zacharias had a born again religious experience as a teenager following a suicide attempt and became a world-renowned Christian apologetics figure.
Ravi Zacharias International Ministries, which he founded in 1984, presently boasts 16 offices across the world and around 200 employees, which include 80 apologetics speakers.
"It was his Savior, Jesus Christ, that my dad always wanted most to talk about. Even in his final days, until he lacked the energy and breath to speak, he turned every conversation to Jesus and what the Lord had done," wrote his daughter, Sarah Davis, back in May.
"He perpetually marveled that God took a 17-year-old skeptic, defeated in hopelessness and unbelief, and called him into a life of glorious hope and belief in the truth of Scripture — a message he would carry across the globe for 48 years."
Following his death, credible allegations were reported that Zacharias had sexually harassed multiple massage therapists at the day spas that he co-owned and patronized.