'Criminal intent' or 'honest accounting'? 4 important things about Trump phone call over Georgia election
A criminal investigation?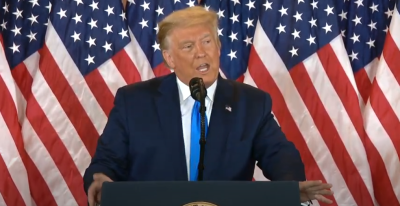 Since the transcript and audio of the call were made public, there has been some debate over whether Trump committed a criminal act based on his words during the call.
For his part, Raffensperger explained to ABC's "Good Morning America" that a criminal probe might be undertaken by a district attorney in Georgia.
"I understand that the Fulton County District Attorney wants to look at it. Maybe that's the appropriate venue for it to go," he said on the Monday program.
Andrew Weissmann, a former prosecutor on special counsel Robert Mueller's earlier Russia investigation, took to Twitter to claim that "many parts of the tape evidence Trump's criminal intent."
This included, according to Weissmann, "lies, and no facts, to support demands," "seeking to find the precise number of votes to win (vs impartial scrub of votes)," and "reminding [Raffensperger] of criminal consequences."
Republican election lawyer Matthew T. Sanderson told The New York Times that there would still be a challenge to prove criminal intent, adding, "I doubt this is behavior that would be prosecuted."