'Criminal intent' or 'honest accounting'? 4 important things about Trump phone call over Georgia election
Critics argue phone call not proof of criminal intent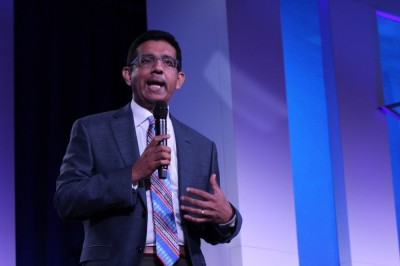 Trump supporters like conservative writer and filmmaker Dinesh D'Souza have rejected the claims that the president engaged in criminal conduct during the phone call.
"It's quite clear from the full context of his phone call that Trump believes he legitimately won Georgia. He says it repeatedly," tweeted D'Souza on Sunday.
"He merely urges @GaSecofState to find the votes that were doctored or cast aside or miscounted that would give him his deserved victory."
Newsmax also rejected the claim by The Washington Post that the phone call proved that the president was trying to get Georgia to change the results of the election.
"The Washington Post claimed that in his talk with Raffensperger, Trump 'repeatedly urged him to alter the outcome of the presidential vote in the state.' This claim is false," the conservative news site stated.
"The transcript of the call shows Trump demanding an honest accounting of the ballots, which he says would give him more than 11,000 votes."