4 important things to know about fallout from Capitol attack
2. Education Secretary Betsy DeVos joins growing list of resignations by Trump administration officials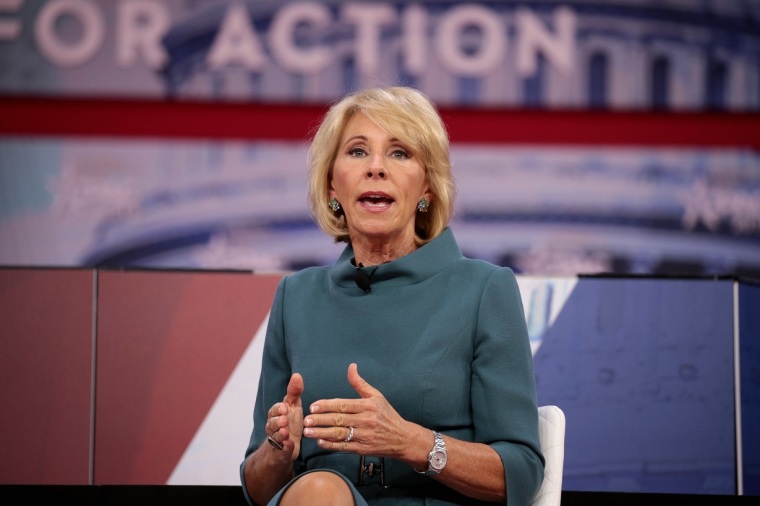 Education Secretary Betsy DeVos called the attack on the Capitol an "inflection point" and blamed the president's "rhetoric" as she submitted her resignation Thursday.
"We should be highlighting and celebrating your administration's many accomplishments on behalf of the American people," she noted in her letter to the president. "Instead, we are left to clean up the mess caused by violent protesters overrunning the U.S. Capitol in an attempt to undermine the people's business."
Calling the attack "unconscionable for our country," Devos added: "There is no mistaking the impact your rhetoric had on the situation, and it is the inflection point for me."
Devos' resignation came after fellow Trump Cabinet member and Transportation Secretary Elaine Chao announced her resignation on Twitter on Thursday.
Chao, who is the wife of Senate Majority Leader Mitch McConnell of Kentucky, said the riot at the Capitol that left four people dead "deeply troubled me in a way that I simply cannot set aside."
A running list of other Trump administration officials who have resigned since the attack can be found here.