5 Things to Know About the Paige Patterson Controversy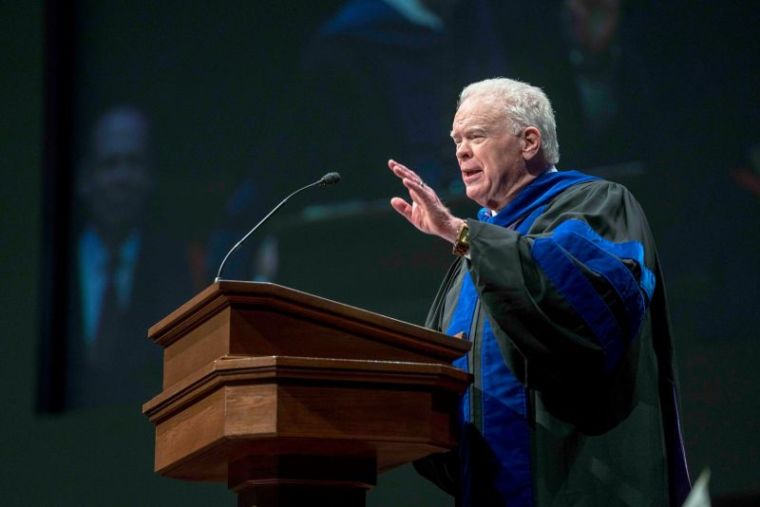 Prominent Southern Baptist leader Paige Patterson, who heads Southwestern Baptist Theological Seminary in Texas, is embroiled in controversy over past remarks about abuse and divorce.
Patterson, 75, played an instrumental role in what is known as the Conservative Resurgence within the Southern Baptist Convention, a reform movement within the denomination in decades past. The conservatives resisted and sought to replace theological liberals who were heavily represented in the leadership of the denomination's seminaries and agencies with individuals who espoused biblical inerrancy.
In recent weeks, calls for Patterson to step down from his post as SWBTS president have emerged in reaction to a clip of an old interview he did with the Council on Biblical Manhood and Womanhood that was posted on a blog. In the interview, he appeared to discourage a woman from leaving her abusive husband and counseled her to pray for him. 
Others have issued statements of support for Patterson and the SWBTS president maintains he has never condoned abuse of any kind even as he believes in the permanence of marriage.
Here are five things you should know about the Patterson controversy.