7 Interesting Facts About the Thanksgiving Holiday
51 Million Americans Expected to Travel This Year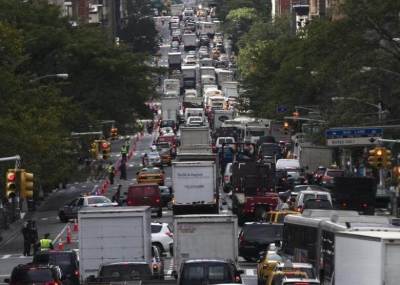 Thanksgiving is a holiday associated with large numbers of Americans taking to the road or to the air to travel long distances to celebrate.
According to a report by AAA, approximately 50.9 million Americans will travel at least 50 miles for the Thanksgiving holiday, up 3.3 percent from 2016.
"The 2017 holiday weekend will see the highest Thanksgiving travel volume since 2005 with 1.6 million more people taking to the nation's roads, skies, rails and waterways compared with last year," noted AAA.
"AAA and INRIX, a global transportation analytics company, predict travel times in the most congested cities in the U.S. during the holiday week could be as much as three times longer than the optimal trip."